Startup Basecamp Organizes Two Way International Panel Live-stream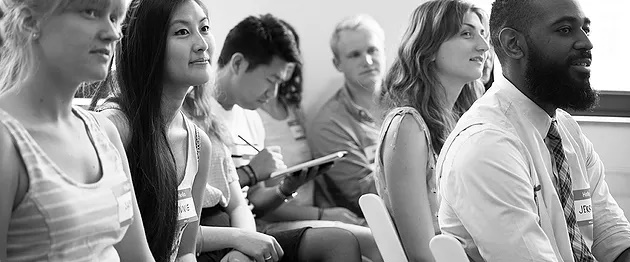 As Startup Basecamp gears up to open its newest location in Shanghai in a few months, on June 3rd,(San Francisco, Civic Center location) we proudly co-hosted an International Panel on the Tech Scene in China and Silicon Valley. The event was proudly partnered with Chinaccelerator; the number 1 startup accelerator in the East; and DIVVII; the mentorship program supplier for startups & entrepreneurs.
The International Panel was marked by our successful first two-way live — stream with China. Three of our fabulous speakers contributed to the panel discussion directly from Chinaaccelerator's offices in Shanghai and three others, gathered at our San Francisco Civic Center location. In-person guests, both in China and San Francisco, were able to hear and see their counterparts across the Pacific, leading to an exciting evening focused on bridging cultural differences and exploration of opportunities.
The speakers provided insights into the tech scene in both countries and shared personal stories and challenges they are facing in their careers.
Even if only a 45% of the population in China has access to the internet, there are 618 millions of users in the East country, on the e-commerce aspect, we know over 300 million people shop online, and in terms of hardware development, China is growing more each year.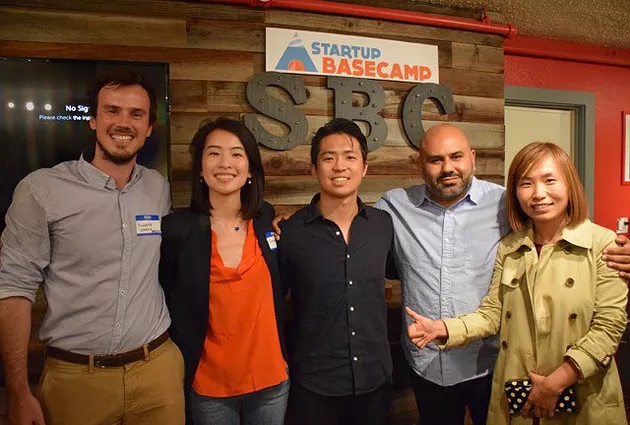 From the left: Guillaume de Dorlodot, Founder of Startup Basecamp; Angela Bao, Investment manager, Idea Bulb; Kota Yamazaki, Development Lead, Startup Basecamp; Arman Zand, Director of Business Development at Rocketspace; Xiao Wang, CEO at InnoSpring.
The event gathered a full house both in China and in Silicon Valley of young professionals in tech, business, and social sectors as well as investors to listen to industry leaders and participate in the networking reception afterwards.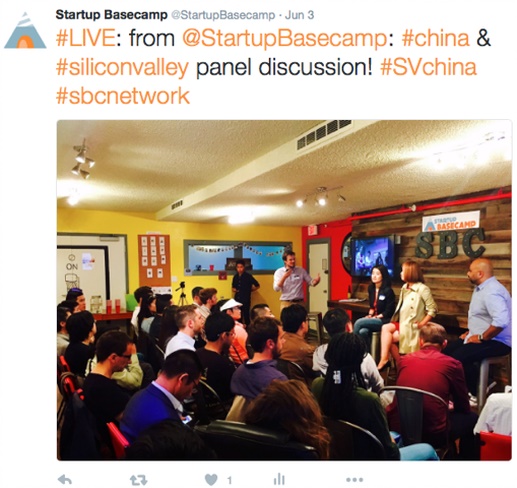 Our Speakers:
Live speakers in San Francisco:
1. Xiao Wang, CEO at Innospring & investment specialist.
2. Angela Bao, Investment manager & expert at Idea Bulb.
3. Arman Zand, Director of Business Development at Rocketspace & expert in Startups and innovation.
Live stream from China
1. David Chen, Co-founder & CEO of Strikingly, the first Chinese startup to get into Y Combinator.
2. Natasha Fang, CEO of Tolmao Group & digital marketing expert in Shanghai.
3. Yuchen Zhang, Founder of Aihehuo & StartupBasecamp Shanghai.
Our guest enjoying the panel
A Few Takeaways:
1: Silicon Valley seeks to access the Chinese market more than the other way around:
Chinese companies are looking for markets with similar socio-economics to expand rather than trying to enter Silicon Valley in so many occasions. The experts affirmed that many companies are trying to expand to Shanghai every year, looking for investment, and not really the other way around, as expected. The Chinese high-tech companies investing in the United States are looking not only to access the U.S. market for its products and services, but mainly to learn the "secret formula" behind America's innovation prowess.

2: Understand the culture of the country before entering it for business
When thinking on entering the Chinese market, be aware of cultural differences as barriers to entry are very high. This includes language barriers as well as business differences such as different channels used to attract audiences. A few personal stories highlighted the importance of defining terms and cultural customs to ensure both parties are on the same page: something in one country could mean something different in the other.

3: Not all companies should go to China and not all Chinese companies should come to Silicon Valley
One key advice was to study the respective market before deciding to access it. It sounds simple enough, but too many companies just assume it is the right thing to do and realize only after having done the move it was a mistake. Many Silicon Valley companies think there are huge opportunities simply because of the size of the Chinese market but do not analyze it enough.
4: China is pursuing an aggressive strategy to remake itself as a global high-tech center for innovation.
The path to innovation is not easy, and both the U.S. and China are facing many barriers as they strive to build their innovation-driven economies.
5: China's Fintech Sector is booming. Did you know?
According to Zand, director of business development at Rocketspace, the fin-tech industry in Shanghai is doing well in the last months, as a matter of fact, it attracted a record $20.3 Billions spread across 1,191 investments in 2015. It is also said that this industry has achieved considerable success thanks to a generational population shift.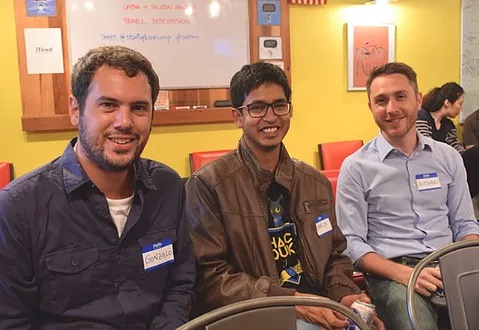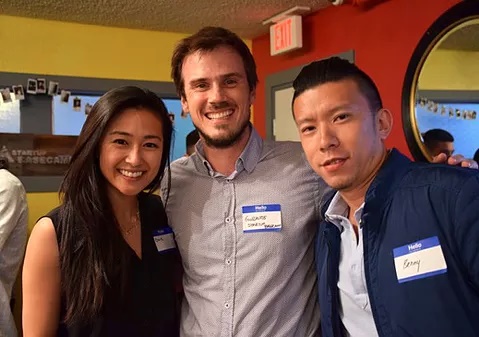 A few Startup Basecamp guests attending the event!
Want to read more?
Check out these two links:
1. http://www.seedstarsworld.com/blog/2014/10/shanghai-startup-scene-uncovering-chinas-cosmopolitan-city/
2. http://www.scmp.com/business/article/1941692/five-major-fintech-trends-where-china-leading-world