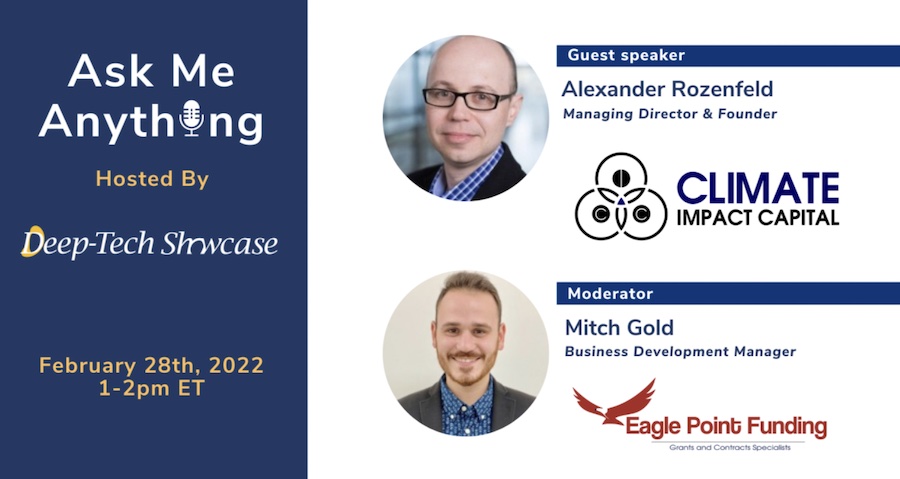 "Ask Me Anything" with Climate Impact Capital
Welcome to Deep-Tech Showcase's AMA series!
At every AMA, we meet with government, corporate & VC decision makers to gain insight on how they engage with industry, and how they view innovation as a whole.
Every session features an interview with a subject matter expert, and a live Q&A session with the audience.