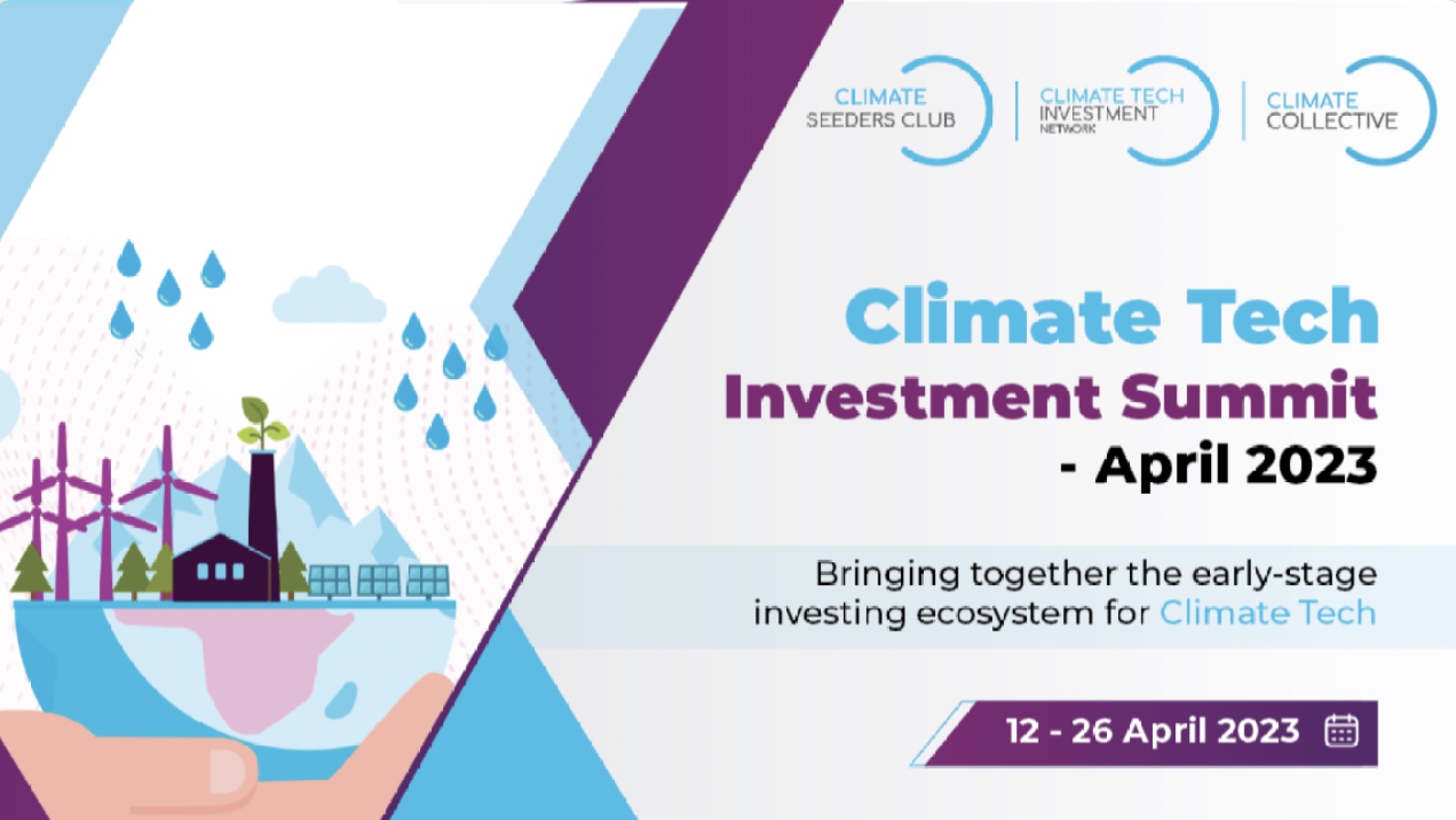 Climate Tech Investment Summit – April 2023
The fourth edition of the Climate Tech Investment Summit brings together a set of early-stage investors from across South Asia and global investors looking to invest in early-stage Climate Tech startups from this region.
The Summit will present high-potential Climate Tech startups from various Climate Tech sub-domains, providing early-stage investors the opportunity to engage with these startups and other capital providers. By combining this deal flow-centered approach with interactive roundtables, masterclasses, and workshops, this Summit aims to provide investors with a platform to find the best founders to invest in, and facilitate knowledge sharing, exchange perspectives, and networking opportunities.
Register now: https://climatecollective.typeform.com/CTIS-SE23-EOI
(If you are already part of our Climate Tech Investment Network/Climate Seeders Club, please reach out to us directly.)