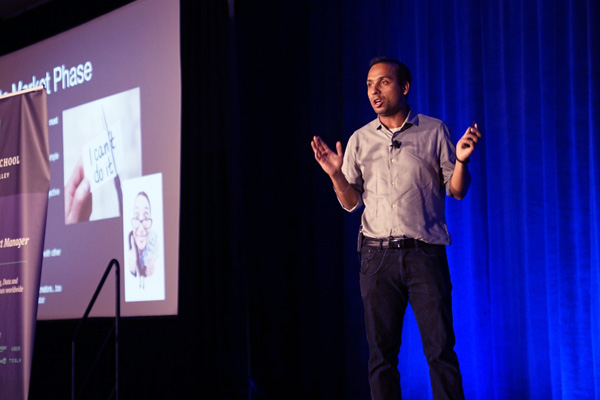 Energy Startup Funding: How to Raise Money for your Energy Startup
Do you have an Energy startup that needs funding? Do you want to learn how startup funding works, what you need to do before trying to raise funding, and where you can go to get it? Then join us for this interactive, online fundraising workshop, which will provide practical, step by step advice. It will feature talks from entrepreneurs who have successfully raised money for their businesses and investors funding companies. Learn expert tips, the pitfalls to avoid, what investors are looking for, and how equity works.
What You'll Learn:
Key metrics and pre-requisites for raising funding
How to make yourself more attractive to investors
The best ways to source different funding resources such as Angel investors, Venture Capitalists, grants and loans
Featured Speakers:
Bade Aluko – Managing Partner @ White Hibiscus Capital: An experienced entrepreneur, a world traveler and life coach, enabling talented founders to build their dream companies. At White Hibiscus he manages a Pre-Seed Commerce enabling Technologies Fund with focus on working with talented founders in West Africa
Silvio Frank Pupo – CEO @ Logos Capital Group: Silvio is the CEO of Logos Capital , a global business development, financial consulting and private equity firm focused on impact investing. Taking a long-term and hands-on approach to partnership, Logos Capital catalyzes and accelerates impactful enterprises via global business development, mergers & acquisitions, investment and joint venture in public and private sectors.
Refilwe Sebego Walebowa (Fmva®) – A self-motivated, highly results-oriented Senior Investment professional experienced in senior & mezzanine debt, private equity, portfolio management – as an Analyst, Transactor, Portfolio Manager & Board Director. Strong quantitative analytical skills – certified Financial Modeling & Valuation Analyst (FMVA®) designation from Corporate Finance Institute (CFI), an Affiliate member of the Chartered Financial Analyst (CFA) Institute, Msc Finance from Warwick Business School.
Mahmood Mustapha – Mahmood is a tech entrepreneur, impact catalyst, innovation leader, and advisor who has served as a delegate to the United Nations Economic and Social Council Youth Forum (ECOSOC), the International Young Leaders Assembly, and World Youth Alliance. A Microsoft 4Afrika Scholar and Ampion global alumnus passionate about entrepreneurial mentorship, empowering diverse perspectives, and further creating transformative experiences with technology. He's currently, a VC-in-Residence at Logos capital galvanizing catalytic investment to fund impact-driven startups providing social inclusion solutions in line with the Sustainable Development Goals (SDGs) across emerging markets.
About Founder Institute:
The 
Founder Institute
 is the world's most proven network to turn ideas into fundable startups, and startups into global businesses. Since 2009, our structured accelerator programs have helped over 6,000 entrepreneurs raise over $1.75BN in funding. Based in Silicon Valley and with chapters across 95 countries, our mission is to empower communities of talented and motivated people to build impactful technology companies worldwide.