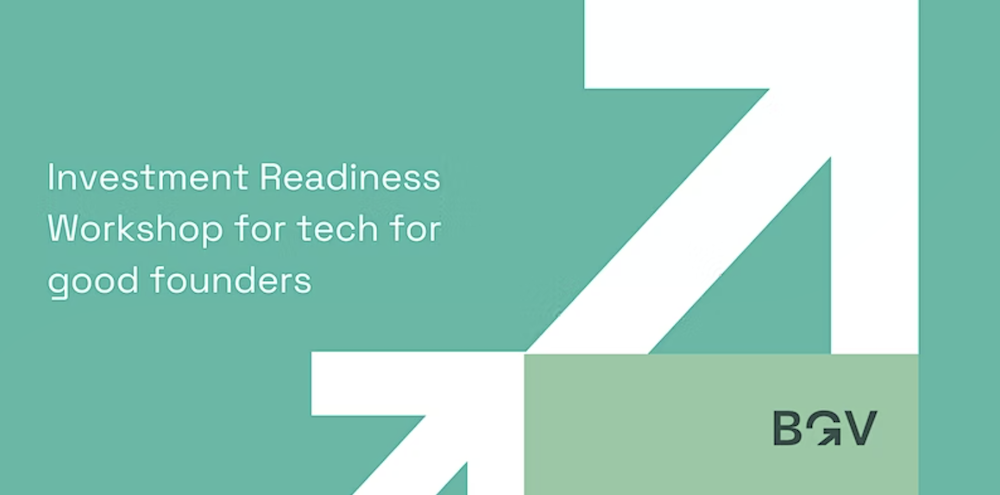 Investment readiness workshop for tech for good founders
Join this workshop from BGV to navigate where and when to raise funding for your tech for good startup.
About this event
We're running investment readiness workshops for tech for good entrepreneurs to equip founders from all walks of life with the knowledge and resources to determine their best strategy in raising funding for their businesses.
In this workshop, we'll cover the routes to engaging with investors (VCs and angels) and what to do to prepare to raise investment.
We'll dive deeper into the metrics and milestones most commonly associated with the early-stage funding lifecycle, from pre-seed to Series A, what you might expect during due diligence at the early stages and dig into fund mechanics to help you determine which investors might be best to engage with.

Who is this for?
For any startup founders using technology to tackle the world's pressing social and environmental challenges.
If you're at the very early stages thinking about how to raise funding for your business for the first time.
So if that's you, register now and join online.