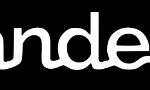 Website Andes
Empowering biology to fight climate change
About Andes
Andes empowers microbes to enable positive action against climate change.
Andes is integrated by a multidisciplinary group of nature-loving, hard working people. Driven by purpose and through team efforts we believe we can achieve impressive, sometimes seemingly unattainable things. We use and develop cutting-edge technology and embrace bold, out of the box ideas.
About the role
We are seeking a motivated, outstanding, and dynamic Chief Commercial Officer (CCO) to become part of Andes' leadership team. The primary role of the CCO is to lead Andes' business development strategy and manage the commercial team.
The CCO will be responsible for overseeing carbon and nitrogen business models, product positioning, and marketing strategy. Additionally, the CCO will identify and build relationships with partners to secure revenue/funding opportunities. The CCO will also recruit, inspire, and drive a team of commercial professionals to develop and manage Andes' commercial activities.
As a member of the leadership team, the CCO is expected to provide an effective results/metrics driven development plan to meet the objectives of Andes corporate strategic plan. The position will play an active role in all major business development initiatives and decisions related to product, marketing strategy and deliverables.
Location: Alameda, CA
Essential Job Responsibilities
Lead strategy for the sale of carbon offsets and ensure the company's commercial goals are achieved.
Build and manage relationships with KOLs and influential stakeholders across sectors to develop partnerships.
Build carbon/nitrogen financial models with the leadership team.
Develop the strategic, financial, and legal aspects of complex contract negotiations in order to present a convincing and clear case to the leadership team, bringing about sound investment and alliance decisions.
Recruit, lead and inspire a world class commercial team.
Develop sustainable development goals and business model along with marketing plan for Andes products.
Partner with the company CTO, CSO and VP of Operations on technology development initiatives to drive the product development roadmap.
Work with leadership team to create the strategy around voluntary carbon markets, regulations, and verifications.
Support the VP of Operations in the implementation of new programs and the handover of the relationship.
Required Qualifications and Skills
8+ years of relevant biotech/agricultural/climate-tech deal making experience with a clear record of results and ultimate transactional responsibility
Relevant Degree or Postgraduate qualification, MBA is a plus.
Proven sales and commercial skills, including the ability to identify, pursue, structure, negotiate, follow up and close sales opportunities on B2B sales models.
Excellent leadership, decision making and communication skills.
Experience building high performing teams.
Outstanding verbal and written skills.
Comfort in managing various tasks simultaneously, ranging from the strategic to administrative.
Passionate about nature and have a sense of urgency for acting quickly to protect our planet.
Preferred
Experience in Carbon offsets market.
Experience in Agricultural industry.
MBA.
Salary and Benefits
Competitive compensation package (salary plus equity).
Competitive benefits package (medical, vision, dental and life insurance).
Applicants must be authorized to work in the US.