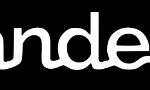 Website Andes
Empowering biology to fight climate change
About Andes
Andes empowers microbes to enable positive action against climate change.
Andes is integrated by a multidisciplinary group of nature-loving, hardworking people. Driven by purpose and through team efforts, we believe we can achieve impressive, sometimes seemingly unattainable things. We use and develop cutting-edge technology and embrace bold, out-of-the-box ideas.
About the role
We are seeking a motivated, outstanding, and dynamic Chief of Staff to be a strategic partner to the Andes leadership team. The primary role of the Chief of Staff is to support the leadership team in overseeing the operations of Andes.
The Chief of Staff will assist with interdepartmental collaboration as well as communication with the Board of Directors. Additionally, this position will be responsible for overseeing strategic business initiatives, communicating objectives to departments, and developing external communication materials.
The ideal candidate will have proven success in a business management role and strong problem-solving & communication skills.
Location: Alameda, CA
Essential Job Responsibilities
Collaborate with leadership team members to oversee business initiatives, from development through execution.
Prepare communication materials for internal and external stakeholders, including board members.
Assist and communicate with the leadership team on decision-making, program management, and initiative implementation.
Improve current processes and optimize organizational procedures for efficiency and productivity.
Support leadership team in the preparation of board meetings and investor presentations.
Handle inquiries, develop action plans, and assist with preparing and disseminating communications.
Required Qualifications and Skills
4-6 years of professional experience across strategy, project management, finance, consulting, and/or other business-related roles.
Bachelor's degree in engineering, technical, or business administration field.
Presentation experience within a C-suite and/or Board.
Experience in strategic planning and execution.
Strategic thinker with an entrepreneurial spirit.
Strong decision-making and verbal/written communication skills with a focus on interdepartmental communication.
Comfort in managing various tasks simultaneously, ranging from strategic to administrative.
Passionate about nature and have a sense of urgency for acting quickly to protect our planet.
Preferred
Experience with data analysis.
Strong project reporting skills, with a focus on interdepartmental communication.
Salary and Benefits
Competitive compensation package (salary plus equity).
Competitive benefits package (medical, vision, dental and life insurance).
Applicants must be authorized to work in the US.