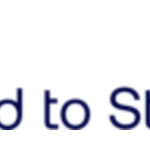 Website Cloud to Street
Flood Tracking for Disasters and Insurance
Company
Cloud to Street is a top climate tech start-up and the world's leading remote flood analytics platform. We use global satellites, AI, models, and community intelligence to monitor flood risk and flooding in real-time. Seeded by Google, our paradigm-shifting science made the cover of Nature and is the base for our property technology. Today, governments across almost 20 countries have used our platform for disaster relief and to protect over 300 million people.  We launched the first commercial parametric flood insurance product to protect climate-vulnerable communities.
Role
We are looking for a top VP of Product to lead our fast-growing product in insurance and disaster management. You will report directly to the CEO, serve on the executive team, and have a team under you.
Who you are
5+ years of experience as a high performing product manager at a fast-growing startup
Track record of success defining and managing a product roadmap, especially with enterprise software start-ups
Obsessed with building value for users and launching sticky products, especially for technical enterprises
Comfortable with highly technical and data-driven products
Emotionally intelligent with the ability to align diverse stakeholders
Entrepreneurial with a focus on getting things done without ego, including jumping in yourself
Deeply ambitious about solving the climate crisis
Responsibilities
Shape the vision of our products and galvanize all internal and external stakeholders
Define and run the product roadmap working with our world-class team
Create the strategic product vision centered on user value and galvanize the team around it
Manage our product team and guide our tech team in execution
Strategic partner to CEO to help set the direction of the company
Represent the team externally when working with customers, investors, and users
This position is based out of our New York City office but is currently remote. Candidates should be based in the NYC area but can be remote outside of the area under exceptional circumstances.