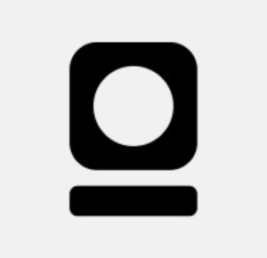 Job Detail
Job Description
You Should Join Us If You:
Are passionate and motivated about our mission to fight climate change
Have an insatiable sense of curiosity and a drive to solve problems
Thrive in a fast-paced collaborative startup environment
Want to work with a fun, mission-aligned, and values-oriented team
You will be supporting operational projects, driving key commercialization decisions, and help developing our go-to-market strategy. We are looking for an extern to join our team for ~6 months to work on special projects. Note that we have the same expectations of our externs as of any full-time team member.
You will:
·         Engage in special projects that work with many functions – e.g., business development, policy, communications, cement engineering, and R&D
·         Support the COO and Sr Director of Finance, Strategy and Business Development in solving near-term issues that arise in the course of operating the day-to-day business
·         Potential projects could include:
Ø  Developing go-to-market strategy for specific segments of the cement and concrete market
Ø  Architecting partnerships and lead engagements with major corporate and concrete partners
Ø  Developing strategy around communications announcement of major developments
You Have:
·         Genuine interest and enthusiasm for saving the planet from climate disaster, addressing issues that impact disadvantaged communities, and/or advancing human knowledge through technological advancement
·         Specific interest in business development, go-to-market strategy, commercialization, and partnerships
·         2-5 years of strategy, operations or research experience
·         Experience in impact strategy, management consulting, and business operations (optional but appreciated)
·         Proven track record independently developing detailed, meaningful strategic recommendations
·         Robust modeling skills
·         Open minded and a self-starter attitude, with a can-do mentality in a complex, ambiguous environment
·         Strong communication skills, ability to present and influence executive team to drive consensus
·         Ability to be a creative problem solver who will leave no stone unturned
Salary and Benefits
A highly competitive salary
Medical, Dental, and Vision insurance is 100% covered for employees and dependents
Therapy and Counseling costs are 100% covered
A computer of your choice
Commuter benefits and public transportation expenses are 100% covered
A fun, diverse, and talented team focus on making the biggest impact possible on climate change
Our Commitment to Diversity
Brimstone is an equal opportunity employer committed to diversity and inclusion in the workplace. We are seeking to build a unique team of individuals and create an environment where all backgrounds and experiences are valued. We credit our success to the different perspectives each team member presents and would never discriminate on the basis of race, color, ancestry, religion, national origin, sex, gender identity, sexual orientation, age, marital status, disability status, or Veteran status.
Other jobs you may like