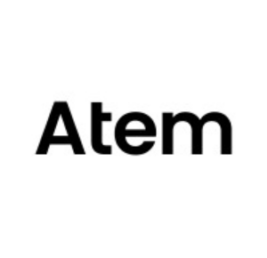 Job Detail
Job Description
Be part of a purpose-driven, bright and fun team. Improve our business development efforts, targeting enterprise clients and implementation partners. Bring new clients on board, and guide them: leveraging our API to deliver decarbonization services that fit into their service portfolio.
Start every day with a sense of purpose — together we can have tremendous impact on how humans will be handling the climate crisis. This is the decisive decade and with Atem, we are set to make an impact, let's go!
Tasks
This role has a primary focus on business development and enterprise partnership building. You will continue to grow our business across multiple sectors: generate new leads, close new deals, and provide guidance in the process — taking ownership of the full sales cycle.
You'll work closely with our founding team to shape our business development strategy and growth while our business development team will be supporting you in your work.
We inspire potential clients to be an enabler for climate action and innovate based on our API, so it's crucial to understand client needs and circle them back into our product development.
Represent Atem in client meetings and workshops, also at conferences and events.
Profile
We are looking for an open-minded and motivated business development professional who takes initiative and produces results. Ideally, you would have a strong background in business development and customer success, additionally some experience with marketing.
Atem is an early-stage startup, we are moving fast and adapting to new challenges every day, so we are valuing your ability to come up with practical actions to deal with issues.
Requirements
Essential
Working experience as a business development lead with a focus on sustainability: knowledge of carbon markets, sustainable development and climate change is essential. We are looking for several years of experience in sustainability in client-facing roles with a track record in relationship building and negotiation with clients. Further:
Existing network with large companies that look to create impact
Excellent selling skills built on trust and reliability and native or fluent English
Entrepreneurial mindset — we're a growing team that is ahead of the curve in a fast-developing market environment, so we value resourcefulness and resilience
Nice to have
A desire to grow and learn
Experience in working with commodities, derivatives, SaaS businesses or fintech companies
Can-do mindset and hands-on approach
Strong German skills
Benefits
In addition to a competitive salary, you can participate in Atem's success via our stock option program.
We offer work from anywhere (home / hybrid / office) you'll be joining a team that has Berlin in its heart but works remote first. We offer flexible working schedules.
Enjoy a high degree of autonomy while working with a group of like-minded purpose-driven people.
Put your getting-things-done attitude to work and have meaningful impact, without politics, ego or process slowing you down.
Other jobs you may like