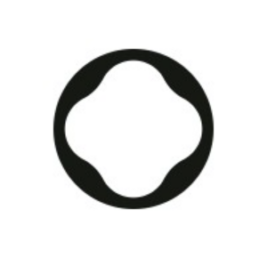 Job Detail
Job Description
To achieve real climate progress, businesses must decarbonize their operations. Some emissions are unavoidable, and that's where Patch comes in. Patch's API connects carbon removal and renewable energy suppliers directly with the businesses that need them most with just a few lines of code.
We're a small team of successful startup veterans building a category-defining business in an industry the world deeply needs. We're backed by Andreessen Horowitz, Coatue, Version One, Pale Blue Dot, and are founded by the same team who helped take Sonder from 0 to 2B.
Patch services two groups:
We put climate initiatives on autopilot by programmatically offsetting CO₂ emissions. Our API makes it easy for businesses to launch features like carbon-neutral delivery, rides, payments, and more.

We've partnered with the best carbon removal scientists and developers in the world to build a network of high-quality projects. We're aggregating demand to these projects so they can scale the amount of CO₂ they're able to remove to help us reach our climate goals.
About position
Patch is looking for an experienced Climate, Strategy, and Business Development professional to fortify the supply side of Patch's marketplace. This role will partner with entrepreneurs and technologists on the cutting edge of carbon removal and carbon markets. You'll build strong relationships with new and existing supply and ecosystem partners to build new ways to enhance trust and transparency in carbon markets.
What you'll do
Act as the main Climate point of contact for Patch's Supply Partnerships team for technical climate questions and supplier onboarding assessments, representing the network of supply/project developer partners to the greater Patch team while delivering relevant and valuable market insights.
Develop and own commercial relationships with ecosystem partners who are elevating trust and transparency in carbon credits
Collaborate across Patch's Engineering, Product, Design, and Partnerships teams to achieve commercial objectives.
Strategize and operationalize new business processes across the Sustainability & Climate Strategy team, making the business 1% more effective every day while coaching and mentoring others.
Facilitate a positive, partner-obsessed experience throughout all team and customer collaborations.
Who you are
You have previous years of experience in sustainability or climate-related fields like carbon removal, voluntary carbon markets or adjacent industries working directly with customers, clients, and partners. Preferably you have experience in the technical side of carbon solutions.
You have a great grasp of the various carbon removal technologies, participants, and market trends.
You have the ability to think strategically about adding value to a number of existing and prospective partners and team members through market insights developed internally and externally.
You enjoy problem-solving, project management, and are a structured thinker. You have the ability to create simple, yet effective frameworks that guide others through your process.
You have a strong track record of independently delivering work as well as influencing the work of others.
You have experience communicating value to a number of existing and prospective partners and team members through market insights developed internally and externally.
You can thrive in a fast-paced environment with adverse challenges to tackle.
You are eager to contribute to Patch's carbon removal mission.
Bonus points if you have strategy & Ops experience in a scaling, category-defining startup environment.
What makes Patch exciting
Make a positive impact on the world, and work on a mission that matters.
Competitive compensation.
Meaningful equity.
Monthly wellness stipend for mental and physical health, covering gyms, courses, therapy, art, animals, etc!
Remote-friendly.
Low ego, collaborative culture.
Time-off as needed vacation policy.
Other jobs you may like