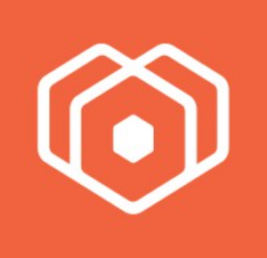 Job Detail
Job Description
Opportunity
As we continue to expand our business, we are seeking a talented, product-driven Marketing Director to work with our subject matter experts in our product, growth, CS, and revenue teams to become the external voice of the Rheaply's product. In this position, you will bring clarity around a multi-faceted platform that is disrupting one of the fastest growing movements on our planet: the circular economy. This role enables you to get to know our prospects and users in the commercial enterprise, healthcare, and public sector space, and share the product development process in delightful and measurable ways to Rheaply audience: sustainability, procurement, facilities and global workplace leaders, as well as climate investors. You will organize product launches from beginning to end, build campaigns to drive awareness and lead acquisition in the market, and increase use and adoption of the platform among new and existing user groups.
The time commitment for this role will be divided as follows:
management/operations (30%),
content creation (20%) and
performance marketing (50%).
In addition, in this role, you will be managing our 3 team members focused on marketing growth, as well as leading various cross-functional discussions with design centricity. This is a highly collaborative role and requires the successful candidate to be focused on creating processes and executing effectively, while taking input from peers.
Roles and Responsibilities 
Coach & Develop

Manage, support and develop marketing team members. This will require excellent people management, performance management, and implementation of coaching in a fast-paced and rapidly changing environment, to ensure frequent knowledge sharing & development of technical expertise.
Build, repeatable and scalable processes within the marketing team, with continuous feedback from the team.
Ensure camaraderie is maintained within the marketing team.
Management and Operations

Build a deep customer understanding around material resource flows, documenting platform success, and determining how to share this with the public
Create and track key ROI metrics to show the effectiveness of product-centric marketing programs, working closely with our Growth Marketing and Product team.
In the sales funnel, manage the creative process for one pagers, case studies, decks, etc. to align with key content gaps by industry and circularity/material reuse examples
Connect with and understand prospective buyers and users on the pain points to manage sales enablement content creation, working closely with our team of freelance writers.

Content Creation

Evangelize Rheaply's mission through brand storytelling and copywriting around features, use cases, and products, determining how they go to market.
Lead Generation

Help our demand gen team understand our target market through industry research, ideating around campaigns that target how our buyers make purchasing and disposition decisions, and how to differentiate against competition to reuse: storage, liquidation, other disposition methods.
Attend ~3 events per year, bringing our brand and product to life through experiential marketing at some of the nation's biggest events in sustainability, tech and workplace innovation.
What are we looking for? 
You possess strong product marketing experience, with previous examples of successfully developing and driving the adoption of product messaging frameworks in B2B SaaS companies.
​​ 7+ years of marketing experience in SaaS or data products, including leadership experience
Passion for understanding customers and building solutions around their pain points
You're a skilled communicator, writer and cross-functional operator (remote and in-person). You're adept at project management and owning projects end-to-end (bonus points for Asana experience). You can thrive in remote-heavy teams, leading cross-functional initiatives to completion.
You're comfortable transforming brand narratives to market needs, and educating our ideal customers around product features and capabilities. You work effectively across Marketing / Growth, Sales, CS, Product, and Engineering orgs (e.g., research, messaging, and developing collateral).
You are comfortable presenting to audiences of all levels and sizes.
You've collaborated around pricing and other GTM initiatives that have resulted in revenue growth
You're curious, easy to work with, and adaptable to changing scenarios common in startups, but most of all, you turn insights from research into a springboard for action.
Minimum Qualifications
Thrive working independently in a fast-paced, changing and exciting startup environment
Comfortable with diving into new ideas and learning new skill sets on the fly
Self-motivated and organized with sharp project & time management skills
Displays critical thinking and problem-solving skills
Goal-oriented with a positive attitude and high energy
Preferred Qualifications
Bachelor's Degree
Excellent project management skills, leaning heavily on design and process tools like Figma and Asana
A track record of strong cross-functional collaboration
Ability to manage multiple ongoing tasks at one time through excellent organizational skills and attention to detail
What We'd Like to See from You 
You are a scrappy, motivated team player who understands the various needs of a growing company
You believe in Rheaply's Core Values and shall conduct your work in accordance with our values
Required skills
Other jobs you may like