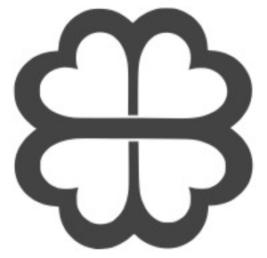 Job Detail
Job Description
About this role
Charm Industrial is looking for a Field Operations Engineer to join our team. In this position, you will be the go-to for our fleet of mobile, field-deployed pyrolyzers– you'll fight climate change on the front lines! You will be responsible for not only learning about and operating the machines, but also building a team to eventually operate the fleet 24/7. The ideal candidate will blend strategic thinking and team building with their technical ability, and excel in fast paced environments with hands on problem solving skills. We are growing quickly and over time this role can have valuable input on strategic initiatives like geographic expansion of the fleet. This role will be critical in successfully scaling our bio-oil production and getting to Gigaton-scale carbon removal!
Responsibilities
Manage and directly support the continuous operation of field-deployed units. This will look like troubleshooting downtime, tracking and performing routine maintenance, and serving as operator and onsite support where needed.
Work with teammates in Operations, Sales and Policy to schedule unit deployments based on biomass availability and supplier priorities. Work directly with third parties to determine details like pad layout, utility availability (e.g. power, personnel facilities), safe operational requirements, and community engagement, as needed.
Become an expert on pyrolyzer operation in order to develop robust operating and maintenance procedures and to train operators and technicians.
Perform operational data collection, e.g. maintain a time log, record fuel consumption, describe anomalies. Analyze the data on a regular basis in order to determine maintenance solutions and to support decisions about how to grow the fleet.
Serve as the eyes and ears of the operation, providing valuable insight when troubleshooting design and operational challenges. Determine test plans and proposed solutions, based on your insight.
Build a team of operators and technicians to support the safe and productive growth of the fleet.
Requirements
Experience with thermal, electrical and/or mechanical processes and hardware such as work experience in oil & gas, aerospace, automotive or chemicals manufacturing.
4+ years of experience in a relevant field or industry
While not a requirement, experience building and managing a team of operators or direct reports would be considered an asset.
Familiarity with safe work practices and comfortable enforcing safe work practices on job sites.
While not a requirement, experience in or with a research lab, pilot plant or test stand would be considered an asset.
While not a requirement, experience working around hazardous gases, combustibles, and/or high energy systems would be considered an asset.
An ability to wrangle complex interdependencies, be they human, chemical, mechanical and/or electrical.
Ability to collaborate with teammates with a wide range of experience and knowledge.
Have a proactive, professional and "can do" attitude.
Desire to wear multiple hats with an organized, efficient working style.
A demonstrated passion for contributing to our mission.
What We Offer
· Stock options
· Medical and dental insurance
· Traditional and Roth 401k
· Paid parental leave managed through Cocoon
· Healthy snacks and lunches
· A sweet workplace (both SF Minifactory and CO Miniforge!) with lots of space inside and out
· A chance to pivot into a role in climate!
Visa Sponsorship Policy
Since we are a small startup, certain accommodations for visa sponsorship may not be within our capability. At this time, Charm Industrial is only sponsoring E3 and TN visas.
Other jobs you may like