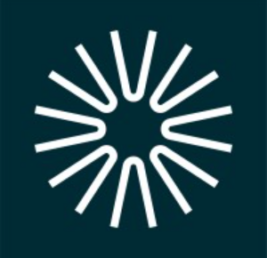 Job Detail
Job Description
The Role
Reporting to the CEO, the Head of Deployment will be responsible for leading the first full scale carbon removal deployment in North America and subsequent scaling of the Heirloom network. This person will build and lead an organization that designs, deploys and commissions new Heirloom carbon removal sites in a highly scaleable fashion. This senior executive role will also drive shared alignment with a Field Operations team to enable day-to-day operations and comprehensive site management.
This is a unique position that likely will require strong construction skills and experiences gained in other industries (i.e. renewable energy, manufacturing, industrials) to be applied and modified to fit Heirloom's needs. The Head of Deployment will wear multiple hats and serves as an agile and critical member of the Heirloom leadership team, which is based in Brisbane, CA.
What you will do
Deployment: Prepare comprehensive site readiness from machines to power, water, sewer, etc. for all future sites, installation onsite, and management and maintenance of R&D facilities
Strategic design: Bridge any gaps between design engineering and construction to accelerate project timelines and efficiently scope builds. Design for Field Operations as a primary customer to manage the day to day of the carbon removal process
Functional leadership: Build and scale high-performance teams, develop and continuously improve robust processes and systems that drive growth, profitability, and repeatability
What you will bring
Successful performance completing capital projects on-time, on-spec and on-budget
Deep experience with modular infrastructure/industrial construction
Significant experience in end-to-end operational management in field-based operations or a distributed workforce
Project management or continuous improvement capability
High financial acumen
Customer / commercial orientation
Ideally experience in an organization going through high growth / scaling where the leader would have been responsible for developing new capability or processes
10-15 years of experience; minimum of undergraduate degree ideally in engineering (or demonstrable, applied technical acumen)
Our Principles
Radical Honesty means we are open, transparent, and inclusive in everything we do. We aren't scared to challenge each other, but bring clear motives and our best intentions when we do.
Persistent Optimism means we carry an infinite amount of optimistic energy with us on our journey, constantly chipping away at what may seem insurmountable.
Continual Discovery means we maximize our learning rate.  Compounding knowledge is our key to victory – we continuously hone our crafts, seek the fastest paths to new learning, and are quick to absorb new knowledge.
Other jobs you may like