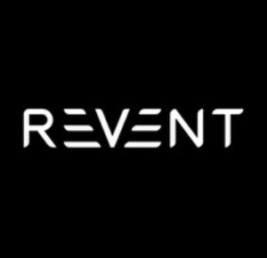 Job Detail
Job Description
What You'll Be Doing
We're looking for a curious, passionate, structured person who is excited to help shape the "search fields" of the investment team and to carefully understand and report on the impact the portfolio is delivering. This role sits between the investment and operations team, meaning you'll have lots of exposure to the partners as well as to the portfolio founders and our ops team. Specifically, some of the things you'll be doing include:
Conducting "deep dives" in the areas that are in-scope for us, particularly climate change and health – this will help us focus in on specific investment theses and opportunities 
Understanding how macro-trends, including regulatory changes, create new entrepreneurial opportunities
Working with the Revent partners and our portfolio founders to define impact KPIs for our portfolio companies, and then supporting the founders to measure their impact 
Conceptualizing and creating our annual impact report and all impact reporting topics  
Owning all ESG topics – from our own performance (we're a B-Corp, and we always want to improve), to helping our portfolio introduce different ESG efforts at the appropriate time in their journey 
Writing and publishing thought pieces about opportunities within our investment fields
Contributing your ideas and energy on how Revent can continue to iterate to deliver the best possible experience to the most ambitious founders solving critical problems
What We're Looking For
We're searching for someone curious, structured, passionate, and self-directed who knows how to push toward actionable insights. We think you are more likely to succeed in the application process and in the role itself if you have: 
At least 3 years of work experience in a high-paced professional environment, such as a fast-growing tech company, a consulting firm, or a demanding corporate environment.
A background in sustainability / climate science / impact. We are open to profiles both from the academic / research side as well as those who have focused more on the management and measurement aspects of these fields. However it is important to us that you are research-literate, know how to identify and prioritize studies and sources, and can generate "investable insights" from this body of knowledge. 
Strong writing skills that enable you to break down complex topics and communicate them in an engaging and accessible way.
Excellent attention to detail and a high degree of precision so that you can get into the measurement and reporting details and ensure accuracy.
The ability to work quite independently when necessary, and then to switch gears to a very collaborative, social form of work with our portfolio founders. 
A self-starter attitude in which you lean into "all-hands-on-deck" situations and proactively think about what else can be done to take things to the next level
A passion for Revent's mission and aspiration to back the most important tech companies addressing significant societal and climate problems 
Nice to Have Attributes:  
A master's degree or PhD in a relevant field, such as environmental science, synthetic biology, or physics. 
Previous work experience in impact management and measurement. 
Familiarity with policy and regulation in climate or health. 
The role can be done on a remote basis from anywhere within Europe. Please only apply if you already have the right to work on a full-time basis in Europe and are at least 18 years of age. Fluency in English is required; fluency in German is preferred. We are passionate about diversity and highly encourage diverse candidates to apply. 
Required skills
Other jobs you may like