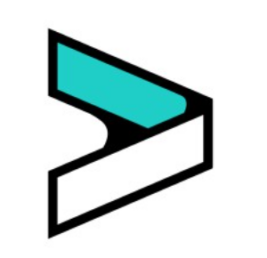 Job Detail
Job Description
Position Summary
The company's first Hub Manager will play a critical role in charting the path towards future growth and success at Jaza in Nigeria. The Hub Manager will oversee the launch of the company's first 6 Hubs in Oyo State, and will oversee sales, inventory, customer care and Hub service in close collaboration with the leadership team. 
The company is seeking a driven, detailed oriented, and highly accountable individual that can deliver results with integrity. Experience and a proven track record will help demonstrate your ability, but we are flexible on how you show us you're up for the job. We want the best candidate and that may come from any background. 
Job Description
Position: Hub Manager 
Reports to: Director of Operations 
Location: Oyo State
Background
In the future we will all thrive, and not just the few that happen to be born lucky. Everyone will have access to the opportunities they need to grow from scarcity to abundance.  This future will be built on a foundation of clean, reliable energy.  We will connect everyone, even those born in the village or from the wrong part of town.  
We can build this future. It won't be easy but nothing worthwhile ever is. We will have to make sacrifices and we will have to achieve more than we ever imagined possible.   We will work hard and dream big, working together with the people that share our vision. 
Accountabilities
Management/Leadership: manage Hub operators, called Jaza Stars.

Hub operations: oversee logistics and battery rental service in Oyo State.

Regional administration – accountable for regional asset management

Company representation – manage legal and brand at regional level
Role and responsibilities
Overall manager of the Hubs deployed in Oyo State. 

Responsible for Hub profitability, budgeting and cost management.
Organizing execution activities and functions in the field to achieve sales targets and desired quality of service.

Ensure all stock and battery inventory is tracked and managed according to demand.

Management of the churn portfolio within the region in connection to pack collection and recovery.

Analyze business reports and identify opportunities to maximize growth and expand the business through performance and quality improvement initiatives.

Deliver Jaza Star training, both onsite and offsite.

Ensure staff have the resources they require to perform their work.
Key Working Relationships
Director of Operations: You will be reporting to the Director of Operations.

Director of Marketing: You will have a dotted reporting line to the Director of Marketing

Head of Tech: You will communicate directly with the Technical department to ensure proper stock management, maintenance and Hub uptime.
Qualifications and Relevant Experience
Has a degree in a business-related field or equivalent and a minimum of 3 years working experience in the field.

Has excellent computer knowledge with a comprehensive understanding of Excel, PowerPoint and Word.
Skills
Should include leadership, sales and customer service; demonstrated success developing and leading teams to achieve quality results.
Excellent people skills, with an ability to partner with a dynamic team

Personal qualities of integrity, credibility, and commitment to the mission of Jaza

Flexible and able to multi­task; can work within an ambiguous, fast moving environment, while also driving toward clarity and solutions; demonstrated resourcefulness in setting priorities and guiding people

Ambitious and eager to learn; able to grow with the organization
What Jaza Values
Jaza practices equal opportunity and believes that the company's market should be reflected in the team.
Technology and renewable energy can bridge the gap between Jaza's market and a more equitable future. The company exists to empower the 1.2 billion people living globally without electricity and is proving that viable businesses can be built serving an often overlooked market.
Here are the values Jaza practices:
Confidence – at Jaza we believe that confidence is earned by doing hard things. We all stretch ourselves and push to do more than what we believe to be possible because doing hard things makes us stronger. The Jaza Stars embody this value – many dropped out of school to start families and never expected to have a job. Now they run our business and power their communities. It wasn't an easy start but their achievements have been transformative.

Connectivity – we are all connected, our hubs are connected, and our battery packs connect our customers. If I don't do my job I impact all the people that coexist with me in the Jaza-verse, and if I raise the bar then the people around me benefit. We value the individual and recognize their place within a greater whole.
Required skills
Other jobs you may like