Business Development Lead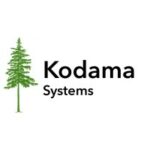 Website Kodama Systems
Building technology to restore our forests
As Kodama's business development lead, you will build connections in the worlds of forest management, carbon storage, and climate adaptation. You will have liberty to define much of Kodama's go-to-market strategy and identify key partners.  You will map the trajectory of a well-funded, early-stage climate tech startup and have a significant impact on our success.
Responsibilities
Build and maintain relationships with forest restoration companies, nonprofits, colleges, and state agencies
Work with the CEO to establish partnerships with other technology and industrials companies (e.g. software providers, forestry equipment companies, and biomass utilization companies)
Oversee Kodama's strategy for nondilutive funding (e.g. grants, loans) in the verticals of forest restoration, climate adaptation, and carbon storage
Oversee Kodama's strategy for debt financing capital equipment
Oversee Kodama's media strategy and branding
Basic Qualifications
Experience negotiating partnerships between companies and defining strategy
Comfortable evaluating financial statements and building financial models
Experience working in forest operations or a similar capital-intensive industry (e.g. mining, construction, agriculture)
Willingness to wear multiple hats across strategy, partnerships, and business development
Excellent communicator and outgoing personality
Bachelors degree or higher
Bonus Point Qualifications
Relationships or previous work in the forest management sector
Relationships or previous work in California state agencies
Enjoy being outside in the forest
Perks and Benefits
Generous stock options. We're an early-stage company and we want you to benefit from the financial upside.
Flexible time off. We're a small, flexible team. Work hard and take time off when you need it.
Stay healthy. Health insurance reimbursement for you and your family.
Learn on the job. Annual conference budget, including airfare and hotel costs.
Spend time in nature. This role enables you to spend time in national forests!