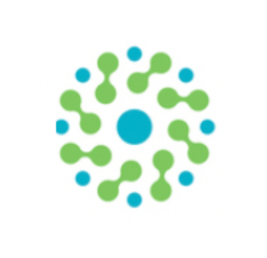 Job Detail
Job Description
This position would be for a full-time lab technician who can help manage the day-to-day activities in the lab: maintaining all of the analytical equipment, cleaning and sterilising glassware, managing chemical waste disposal and preparing seawater medium for experiments; and when necessary, assist the scientists during data collection.
Responsibilities include:
– Perform daily AM and PM wash and autoclave sterilisation cycles for dirty glassware
– Restocking of clean glassware and maintaining lab cleanliness and tidiness
– Monitoring and reporting used or expired chemical stocks and reagents
– Work with the lab team to prepare seawater medium for daily culture dilutions
– Maintain, clean and service some analytical equipment
– Make calibration curves and problem solve sensor errors
– Work with the Lab Administrator to organise safety training sessions and workshops
– Assist the Lab Administrator, when necessary, to manage lab orders for consumable goods
– Order BOC gas cylinders and regulators, and conduct routine inspections
– Coordinate with Rothamsted Research to ensure all protocols and safety regulations are respected outside of the lab
Requirements
– BSc in Biology, Chemistry, Microbiology or related subject or experience in the field
– Experience in installing, servicing, fixing and calibrating analytical lab equipment
– Able to specify, cost and source equipment from scientific suppliers
– Experience working with microalgae
– Desirable if familiar with reactors/bioreactors (operations and setup)
Benefits
At Brilliant Planet we provide a benefits scheme that is customized to each employee's evolving needs and priorities. You will be invited to select a portfolio of benefits from, for example:
Private medical insurance (individual and family options)
Gym, pool & exercise class membership
Professional development/training
Duvet days (3x short-notice single-day holidays)
Work-from-home equipment allowance
We also offer all staff an excellent package of baseline benefits, including:
Generous annual leave, with the option to buy up to a week's extra annual leave
Flexible start times depending on team/role
Opportunities to flourish in your role through training and personal development
The chance of a three-month sabbatical every five years
A range of health and wellbeing programmes including 24/365 confidential counselling services
Enhanced maternity, paternity and adoption leave schemes
A cycle-to-work scheme
We are located at the historic Rothamstead science campus. Thirty minutes form Kings Cross, Rothamsted is one of the UK's leading agriscience research institutions. The campus includes 3 miles of walking trails, free on-site parking, a discounted staff canteen and is a five-minute walk from Harpenden town centre.
Required skills
Other jobs you may like