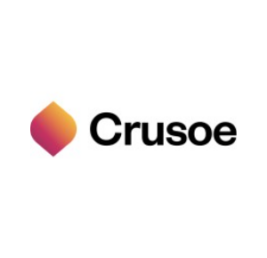 Job Detail
Job Description
About The Role
Crusoe is hiring a lead designer to accelerate development of our carbon-reducing cloud. Currently in private alpha, we offer high performance GPU compute at a fraction of the cost of hyperscalers, but as we move towards public beta, we need to design and build new features including user management, storage, and networking. You are an equal stakeholder in the product and will collaborate closely with the directors of product management and engineering, as well as the engineering team, to quickly iterate on these features.
This role will also help create the foundation for design at Crusoe, including our Crypto team and through any other branding/marketing materials.
Responsibilities
Work with our product team to build our design system from the ground up
Define, build, and manage assets for our console design system (e.g., content templates, icons, form design, user-interface controls, navigation models, dashboard interface)
Produce visual designs from concept to delivery. Facilitate the creative visual design process producing the visual language for a cohesive set of products
Collaborate with developers to bring your designs to life, from websites to interactive climate dashboards
Create wireframes, journey maps, user jobs and scenarios, task flows, and personas in support of interaction designs for hardware and/or software-based experiences
Contribute to and begin to lead development and enhancement of product user experience via creation of interaction models and detailed designs for new and existing product features while serving as a liaison between users and products
Ensures that the designs of the products allow the user to complete the desired functions in the best possible manner
Help influence strategic decisions across all the corners of our web presence
Requirements
5+ years of experience as a designer in a creative environment.
End-to-end design skills (from ideation to prototyping and full production)
Thorough understanding of design theory (typography, color, grid, etc.)
Outstanding portfolio showing deep product understanding and craftspersonship, both UI and UX
Experience within the developer tools or B2B SaaS space is a plus, but not a requirement
Excellent collaboration skills across stakeholder teams including product, engineering, and marketing
Able to work independently in a fast-paced environment
Solid understanding of cross-platform design systems and technical frameworks
Willingness to adopt new tools and workflows (we primarily use Figma)
An entrepreneurial spirit with a willingness to frame and define existing/emerging opportunity spaces and success criteria often within ambiguous spaces
Desire to participate in user experience research and customer calls to best understand developer needs.
Benefits
Hybrid work schedule
Industry competitive pay
Restricted Stock Units in a fast growing, well-funded technology company
Health insurance package options that include HDHP and PPO, vision, and dental for you and your dependents
Paid Parental Leave
Paid life insurance, short-term and long-term disability
Teladoc
Pet-friendly offices
401(k) with a 100% match up to 4% of salary
Unlimited time off
Cell phone reimbursement
Tuition reimbursement
Subscription to the Calm app
NYDIG – Bitcoin Savings Plan
Company paid commuter benefit; $100 per month
Compensation will include equity and salary to be determined by the applicant's education, experience, knowledge, skills, and abilities, as well as internal equity and alignment with market data
Crusoe Energy is an Equal Opportunity Employer. Employment decisions are made without regard to race, color, religion, disability, genetic information, pregnancy, citizenship, marital status, sex/gender, sexual preference/ orientation, gender identity, age, veteran status, national origin, or any other status protected by law or regulation.
Other jobs you may like