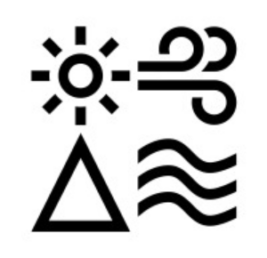 Job Detail
Job Description
Help Us Design and Accelerate Policy Solutions to Climate Change
In April 2021, Elemental launched our new 5-year strategy, setting a plan to grow from an accelerator for climate tech into a broader platform to advance climate action and social equity. This work is built on three key pillars: (1) investing in startup success; (2) partnering deeply; and (3) inspiring action.
From this, we launched our policy innovation lab for results-focused policy solutions that meet the moment of opportunity we face. The policy lab brings together policymakers, technology entrepreneurs, and community leaders in collective action to drive change where it is needed most. We do so by creating the building blocks of implementation—toolkits, case studies, frameworks, and hands-on support—because it's how solutions are deployed that ultimately delivers on the promise of policy and technology.
We now seek a Local Climate Action Policy Fellow to support our efforts
The Policy Fellowship is a year-long program designed to provide expert public-policy strategists with the opportunity to design solutions to key policy-related challenges that are impeding equitable climate technology innovation, adoption, and deployment in the U.S. Fellows will develop individual policy projects with support from the Elemental team, while also learning together with a cohort of fellows through in-person and virtual engagements.
Through the Policy Fellowship program Elemental seeks to:
Apply Elemental's experience incubating, supporting, and deploying new climate technology ideas to advance new climate policy ideas.
Create an excellent experience for Fellows that enriches their careers and inspires them to be advocates for climate innovation during their time at Elemental and beyond.
Build a strong network of public policy leaders who are champions of equitable climate innovation and understand the challenges and opportunities that climate tech deployment faces on the ground.
One of our first policy toolkits was the Toolkit for Local Climate Action, created by Elemental Policy Lab fellow Heather McTeer Toney, in partnership with the African American Mayors Association (AAMA) and with additional support from Environmental Defense Fund (EDF). This timely resource enables mayors and staff of small and mid-sized U.S. cities, no matter their level of expertise on their climate journey, to more readily identify policy actions, federal funding, and technological innovations to bring to their communities. We now seek an experienced candidate to serve as our Local Climate Action Policy Fellow to build upon and deepen this work.
What we are looking for in our Local Climate Action Policy Fellow (even if you don't meet 100% of qualifications, we still encourage you to apply):
Lead and deepen Elemental's collaboration with the African American Mayors Association (AAMA) and Environmental Defense Fund's Community Engagement team.
Work directly with a cohort of AAMA mayors and their staff to support their exploration and implementation of the Toolkit for Local Climate Action
Identify challenges and solutions to AAMA mayor's implementation of the toolkit and support advocacy and/or implementation around those solutions.
Facilitate connection and shared learning between AAMA membership and Elemental portfolio companies, as appropriate
General responsibilities of Policy Fellows:
Fellows have prior professional and/or lived experience and expertise in the sector(s), issue(s) and/or geographies that are relevant for their policy proposal.
Fellows are seasoned professionals with experience designing, influencing, and shaping public policy at the local, state, or federal level.
Fellows have experience being effective advocates and policy designers. Fellows will have held or currently hold positions in government, at advocacy-focused nonprofits, as entrepreneurs, journalists, community leaders, corporate policy executives, lawyers, lobbyists or other relevant roles.
Fellows have connections to partners such as government agencies, elected officials, relevant nonprofits and advocacy groups, universities and research institutions, and/or media/journalists who can help amplify their work.
Fellows are self-directed strategists who know how to organize people across the public and private sectors and across political divisions.
Fellows have a deep interest in innovation and a desire to work with and learn from early-stage companies working on energy, waste, water, mobility, food & agriculture and/or nature based solutions.
Additional details and frequently asked questions on our Policy Fellows can be found here.
In your application please include the following:

Resume
Cover letter that addresses the following topics:

Your experience working and/or partnering with cities or other local governments and/or experience related to climate, environmental and/or infrastructure issues and/or  experience living and/or working in underserved communities.
Strategies you would use to support AAMA members in exploring and implementing the Toolkit for Local Climate Action.
Other Details:
Elemental Excelerator offers a stipend based on the organization's compensation philosophy, which is grounded in market data.
This is an independent contractor position that is primarily virtual with potential for in-person convenings and meetings.
Additional supports and benefits of the Policy fellow program outlined here.
Applications are due by February 15th 2023, however applicants are encouraged to submit their applications as soon as possible as we will begin screening candidates as they apply.
Policy Fellow applicant info session recording here
Elemental Excelerator is an Equal Employment Opportunity Employer and has a strong commitment to diversity, equity, inclusion and belonging. Candidates from the following group are especially encouraged to apply: Black, Indigenous, and people of color (BIPOC); members of the lesbian, gay, bisexual, transgender, queer or questioning, intersex, asexual (LGBTQIA+) communities; people who have disabilities; people from low-income backgrounds; people who identify as nonbinary; and women.
Required skills
Other jobs you may like