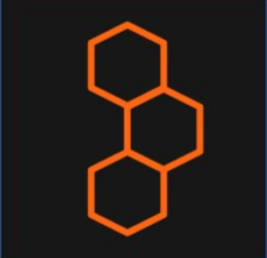 Job Detail
Job Description
Company Overview
Nearly half of global greenhouse gas emissions come from burning fuel in kilns, turbines, and boilers to support industrial processes and electricity generation. To achieve net-zero all industries must find clean heat solutions. Today clean electricity is available when the wind blows and the sun shines, but we lack a technology that translates this to reliable, low-cost, high-temperature heat. While electric heating has been deployed in niche applications, poor durability and expensive electricity limits widespread adoption.
Electrified Thermal is on a mission to decarbonize industry with renewable heat. We are building the Joule Hive™ thermal battery: an energy storage technology that converts and stores cheap, renewable electricity as high-temperature heat. Our patented technology revolutionizes the durability of affordable electric heating to deliver flame-temperatures to any process. Our vision is to mitigate gigatons of CO2 emissions per year by deploying the Joule Hive™ at every industrial furnace, turbine, boiler and kiln for 100% decarbonization by 2050.
Electrified Thermal is a rapidly growing startup with support from the US DOE ARPA-E, Massachusetts Clean Energy Center, Activate, and NREL-Shell Gamechanger (GCxN). We just closed a $
4.5M
 seed round with several mission aligned venture firms including Clean Energy Ventures, Starlight Ventures, and the Grantham Foundation. Over the past two years we have built a productive and enjoyable workplace with culture rooted in equity and respect.
Join us if you are
Looking to tackle complex challenges with outsized impacts
Passionate about preventing climate change
Motivated to creatively and collaboratively solve problems
A self-starter who is willing to dig in and do whatever it takes to get the job done
Position Overview
As a Design & FEA Thermal Mechanical Modeling engineer, you will have a key role in the design of the first of a kind demonstration of the Joule Hive™ thermal battery. You will follow and/or develop best practices in FEA modeling to support the overall product design effort. You will play a key role in the product design process by reconciling the physics simulations with the experimental efforts of the team with robust benchmarking efforts. You will report directly to the VP of Engineering.
Key Responsibilities
Perform FEA thermomechanical analyses to inform the design for the Joule Hive™ thermal battery.
Lead the design effort of various subsystems as part of the Joule Hive™ thermal battery.
Work with third-party design firm(s) as needed for product design & development.
Aid in benchmarking joule heating of novel geometries and materials through collaboration with the experimental test group to inform system models and test design.
Aid in design and performance simulations of heat generation and heat transfer in the Joule Hive product.
Document and communicate system design constraints and opportunities.
Leverage and develop automated processes to efficiently solve problems.
Execute multiple ongoing projects while staying within project budgets and schedules.
Keep up with the latest tools and programs; perform technical research and self-training as needed
Skills and Experience
Master's in mechanical engineering or similar field. PhD degree is a plus.
3+ years of experiences in product design & development. Experience in power plant equipment and components is a plus.
2+ years of experience using FEA and CFD for joule-heating, heat and mass transfer, fluid mechanics, thermodynamics, and energy systems. Ideally Ansys Fluent and Mechanical. Experience with Ansys Icepak for electronics thermal modelling is a plus.
Demonstrated experience in design characterization and benchmarking of industrial plant (or equivalent) components such as combustion chambers, heat exchangers, electric furnaces etc.
Experience with Python to automate modeling scenarios is a plus.
Excellent written and verbal communication skills
Organized & detail-oriented
Collaborative, adaptable, and loves to challenge assumptions
Devises creative solutions without losing focus on the defined scope and timeline.
Benefits
Medical, dental, and vision, is 100% covered for employees.
Unlimited Vacation
401(k) matching
Location and Hours
ETS is located in Medford, MA. For this role, regular on-site work is expected. Flexibility in schedule and virtual work may be accommodated.
ETS is proud to be an Equal Opportunity Employer
We believe people are the catalyst for success, and therefore seek those with diverse backgrounds and perspectives to maximize our impact. All qualified applicants will receive consideration for employment without regard to race, color, religion, sex, national origin, disability, protected veteran status, or any other characteristic protected by law.
Required skills
Other jobs you may like