Utility Partnerships Associate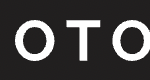 Website Motor
An all-inclusive electric car subscription service
Who we are
We're Motor. Our mission is to accelerate the decarbonization of personal mobility by making it easier to drive electric. Motor partners with utilities to accelerate consumer adoption of electric vehicles.
We engage customers through their utility to offer access to shared or individual EV ownership, overcoming common barriers to adoption and ensuring both the economic and grid benefits of electrification.
Incubated out of AES, we are an early-stage company with strong early results. We are headquartered in Arlington, Virginia and active in the Indianapolis market, where in 2021 we accounted for almost 25% of new electric vehicle registrations.
Who you are:
Motor is seeking a mission-driven Utility Partnerships Associate to join Motor's Market Growth team. This person will participate and, in some cases, lead Motor's engagements with electric utility clients.
The Utility Partnerships Associate has professional experience in the utility industry, deep knowledge of electric vehicles, and understands how to drive market transformation. You will be experienced in consultative sales and directly responsible for bringing in new business from electric utilities. You will be part of the team who owns the sales process from top-of-funnel through delivery. You will identify leads, develop connections, scope projects, negotiate terms, and drive through the close of a contract. In addition to day-to-day business development, your work will include EV/utility research, advocacy, and public speaking.
Responsibilities
Prepare project proposals, presentation slides, and other market development activities
Analyze utility value streams to optimize Motor's services with prospect's key objectives
Develop leads for prospective clients among major utilities
Administer Motor's CRM and manage sales pipeline
Lead the creation of marketing and thought leadership materials
Engage with utility leaders and trade association counterparts focused on accelerating connected electric vehicle growth
Work with Motor team members to transition new contracts into implementation
Requirements
Strong alignment with Motor's mission
Experience in B2B sales experience, including writing RFP responses and formal proposals
Experience building economic models and developing benefit-cost analyses
A thorough understanding of how utilities serve their customers
2-3 years of experience in the energy or utilities industries
Empathy and individual initiative, a spirit of inquiry, and solutions-orientation
Ability to work with diverse teams and translate between various areas of expertise
Excellent written and oral communication skills; strong interpersonal skills and excellent work ethic
Startup mentality: hands on with ability to toggle between big picture strategy and small details, no problem is too big or small for your attention
BA/BS, or equivalent experience
Travel required, when appropriate in accordance with health guidelines
Compensation + Benefits
Market competitive compensation for level of experience and stage of company
Opportunities to expand your skill set and share your knowledge
A start-up atmosphere allowing for varied and rapid career development
A fun inclusive working environment
Location
Commutable to Arlington, VA. Remote candidates will be considered based on experience level
Motor is an Equal Opportunity Employer. All qualified applicants will receive consideration for employment without regard to race, color, religion, sex, sexual orientation, gender identity, national origin, age, protected veteran or disabled status, or genetic information.