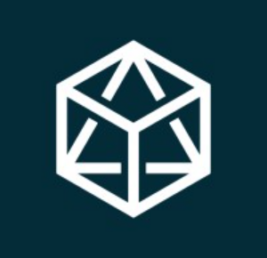 Job Detail
Job Description
About the role 
WeaveGrid is looking for a Proposal Manager to join our growing Business Development team. A successful Proposal Manager will be an expert in the solicitation process that wins major deals for enterprise businesses. You're a project manager who thrives on creating and running an effective, repeatable process for every solicitation, and never, ever misses a deadline. WeaveGrid is a young company that has already demonstrated success with some of the largest utilities in the country. We are growing rapidly with programs coast-to-coast, and are excited to create the future of clean, electric transportation.
Activities:
Oversee the development of proposal, bids, quotations, RFI, RFP responses, or other relevant documents
Write formal project proposals, product descriptions, case studies, and other relevant professional documents
Collaborate with internal contributors, subject matter experts, and leadership to ensure that all documents are complete, accurate, maximize opportunities, and support our business narrative
Assess company fit for each solicitation
Participate in public forums for clarifying questions and discussions on specific solicitations
Improve and maintain a repository of templates, standard language, product collateral, and other resources to create high quality, updated, and accurate responses
Manage and meet solicitation deadlines
Demonstrate extreme attention to detail for all external requirements
Coordinate with fellow associates on process improvements, proposal strategy, and competitive landscape
About you:
First and foremost, you're mission driven and fully dedicated to driving solutions for our climate crisis. You're excited about supporting a world with 100% clean transportation, while maintaining high grid reliability.
You love professional writing and thrive on collaborating with Sales to win new business. You value being realistically optimistic and finding creative solutions, while staying honest with yourself about what makes a program the best fit for our product. You've enjoyed working in a fast-paced environment at a high growth company, while demonstrating a high degree of empathy for clients and team members across departments.
Qualifications: 
5 years of full-time experience with professional writing in a regulated technical environment (eg. energy, health care, etc)
Experience leading bid solicitations and business proposals
Hyper-attention to detail and ability to function effectively under time pressure
Experience coordinating response to highly technical questionnaires
Project management experience, including setting internal deadlines and holding teams accountable
Demonstrated track record of empathy, initiative, a spirit of inquiry, and a solutions-orientation mindset
Ability to work with diverse teams and translate between various areas of expertise
Flexibility and willingness to take on a variety of tasks in response to immediate needs
Excellent written and oral communication skills
Strong interpersonal skills and excellent work ethic
Comfort with remote collaboration tools
BA/BS, or equivalent experience
Required skills
Other jobs you may like