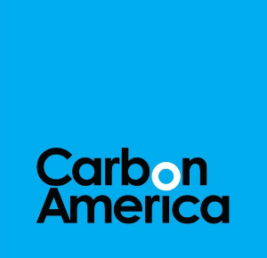 Job Detail
Job Description
Job Overview: 
The Sr. Financial Analyst will be responsible for building financial models related to CCS projects and would greatly benefit from experience in the renewable, oil and gas, or power industries. You will support project valuation, due diligence, and execution of tax equity and debt financings. You will also construct budgets for thermal energy storage and carbon capture and sequestration projects to assist with financial planning. This is a staff position that reports primarily to the Finance Director with a dotted reporting line to the Controller.
This is staff position.
Knowledge, Skills, Abilities:
Required

2-3 years of experience working as a Finance Analyst with knowledge of financial forecasting and diagnosis, financial modeling, corporate finance, and information analysis.
Proficient in spreadsheets, databases, MS Office, and financial software applications
Strong knowledge of economic and accounting principles and practices, financial markets, banking and the analysis and reporting of financial data
Excellent communication skills, presentation skills, and ability to work with cross-functional teams

Bachelor's Degree related to finance, economics, or related field

Preferred

Experience in renewables, oil and gas, or power industry
Tax equity knowledge
Essential Responsibilities:
Conducts asset valuation and defines financial situation by completing quantitative analyses, considering the company's goals and financial standing.
Develop financial models, including cash flow analysis, conduct benchmarking and process analysis.
Support the Director of Finance in project and corporate financing activities. Assist with deal structuring, diligence, and closing activities.
Provides creative alternatives and recommendations to reduce costs and improve financial performance.
Forecasts and evaluates plans by identifying outcomes and potential returns and recommends financial actions by assessing options in relation to organization goals.
Maintain financial model including updating departmental budgets, changes in assumptions and actual results from month-end close.
Develop departmental financial reporting comparing actual results against budgets.
Identify trends, advise company, and recommend actions based on sound analysis.
Gain and update job knowledge to remain informed about novelty in the field.
Protects operations by keeping financial information confidential.
General Requirements and Job Details:
Must be able to work at a computer for at least eight hours per day.
Must be legally authorized to work in the United States.
This position is not eligible for visa sponsorship.
This position is based out of our Lakewood, Colorado offices.
This is a Monday through Friday, Full-Time, Exempt position.

This is a salaried position so there may be times when a non-standard schedule is required.
Required skills
Other jobs you may like