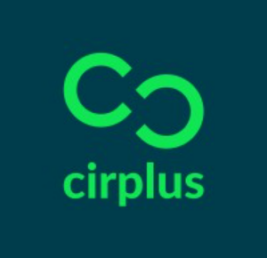 Job Detail
Job Description
Your mission
You will design, refine and implement the marketing & communication strategy for cirplus, which includes:
Marketing strategy for German and English-speaking audiences
You will be responsible for the setting and fulfillment of marketing KPIs for the entire company. You will be in charge of your own marketing budget and campaign execution.
You will be responsible for increasing brand awareness in Germany, Europe and the world.
Digital marketing
Digital marketing strategy, execution and measurement: Work with our CEO and design team to create and execute digital marketing strategy in European markets, and identify the right tactics and channels to deliver on our objectives (Web, Search, Display, Social, influencer and community).
Increase the reach of our organic communication channels (especially LinkedIn & Twitter) and manage the entire team of cirplus for unified social media messaging.
Event marketing
Design and execute cirplus presence in trade fairs (booth, stage, materials etc:).
Measure and evaluate ROI and recommend participation based on metrics (expected viewers/visitors/leads vs costs; brand awareness)
Actively engage with conferences in the fields of circular (plastic) economy, waste management, digitization, procurement and drive thought leadership of cirplus
Prepare promotional materials for booths/stands at conferences such as product sheets, roll-ups, business cards, videos, product samples etc.
Come up with ideas for owned events, organize them, coordinate client invitations, together with the preparation of related content. You will have the freedom to come up with any ideas you're passionate about.
Content
You will be in charge with ideating & executing & evaluation on- and offline platform content (product communication)
You will be in charge with ideating & executing & evaluation all other marketing channel contents, with a specific focus on B2B communication channels (e.g. LinkedIn, Twitter)
Public Affairs/Relations
You will drive our public affairs in Germany and beyond, engaging with all relevant stakeholders in the debate on the future of plastics, especially on the key role of digitization and standardization for closing the loops on plastics.
You will ideate, define and execute on generating relevant content/topics to push towards our PR channels
Maintain and extend our PR networks in B2B and B2C publications
Proactively drive agenda-setting and react quickly to events of relevance to cirplus
Who we are looking for
5+ years of experience in public relations, communications and/or performance marketing, ideally with a B2B focus.
You understand and act upon marketing & communication metrics. Being data-driven is not a burden, but an essential for your work
You set priorities in your daily work schedule and you know when to pay close attention to details and when to move on.
You pay attention to detail, accuracy, and organisation of your workloads. Correct grammar and spelling are part of your communication DNA.
You are a people person, ambitious, curious, and intrinsically motivated, who is eager to learn and push our marketing & communication to the next level.
You feel comfortable in a fast-paced, agile environment and can deliver high-quality work under pressure.
You have an eye for visuals, and the ability to produce simple graphics (experience with Figma or Canva, as well as video editing is a plus)
Willingness to travel to conferences & customer events occasionally
Prior experiences in representing your work on stage, experience in broadcasting (radio, TV) is a bonus
Strong written and communication skills (Native German, English).
Prior experience in the circular economy (especially in plastic packaging), the automotive and/or construction industry (with a focus on plastics) is a big plus. Alternatively with recycling and/or waste management companies or the chemical industry.
It's all about the desire to make a difference and to learn and matching all the above points isn't a Must. tell us why you'd be a great fit for this role in your application!
What can you expect from us?
An environment to grow: We offer you a place to work for personal & professional development through coaching, constant feedback and driven co-workers in a fast-paced environment at the forefront of digitization and sustainability
A job with purpose: our "deep why" is that we are all driven by the urge to stop plastic pollution using digital technologies.
A team driven by one purpose: We are an agile, international, high-performing team based on the understanding that our diversity yields higher efficiency and success for cirplus.
An attractive compensation package, matching your achievements measured in transparent KPIs.
Our beautiful headquarter in Hamburg with complimentary office bikes coffee á la Barista and water fountain (plastic-free)
An attractive home office and remote-working program.
Together with you, we define what 'new work' really means. We want to offer a healthy mix of remote and in person working for collaborative, creative interactions with our colleagues.
Is this you?
Then we want you to make plastic waste history with us. Click "Apply" and you are one step closer to become part of our team! We are looking forward to hearing from you!
Required skills
Other jobs you may like