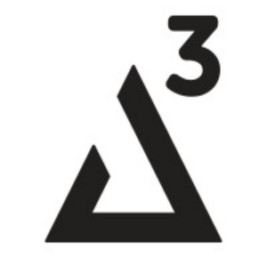 Job Detail
Job Description
Location: Remote but commuting distance to an RMI office is preferred.
Are you passionate about harnessing innovative technologies, business models, and catalytic capital to fight climate change? Do you love solving challenging problems, thinking in numbers, and working in groups? Are you interested in being a part of a team that is quickly growing and is laser-focused about making the world a better place? If yes, then join our growing team!
Individuals of underrepresented groups are strongly encouraged to apply!
Third Derivative Overview:
Third Derivative is in need of temporary support for our Research Team. Founded by RMI and New Energy Nexus, Third Derivative (D3) is accelerating the rate of climate innovation through our inclusive ecosystem approach, which rapidly finds, funds, and scales climate tech globally.
By uniting and aligning committed investors, large corporates, and market and policy experts with the world's most promising climate tech startups, D3 bridges finance and resource gaps to increase speed to market. Our flexible and highly curated accelerator program enables startups to focus on their unique needs and opportunities.
Today D3's collaborative ecosystem includes $4T market cap of corporate partners, $7B AUM of investor partners (across five continents), and over 125 startups addressing climate challenges across all major emissions sectors. Together, we are moving markets to achieve a brighter, more equitable climate future.
Position Overview:
Your work will center around building a knowledge base of impactful climate-tech innovations and undertaking a robust due diligence process that is also aligned with interests of our capital and asset partners. You will gain broad experience with a wide range of new technologies and business models, as well as use your research to exchange insights with our partners and the broader climate-tech ecosystem. In this position, you will be an independent contributor and work closely with colleagues under the direction of more senior staff.
Your responsibilities will include:
Conducting research and diligence on impactful climate-tech startups within heavy industry (e.g., hydrogen, steel, industrial heat), buildings (e.g., cooling, insulation, heat pumps), electricity (e.g., power electronics, energy storage), and/or transportation (e.g., electric mobility, charging infrastructure, motors). The research includes understanding what is unique about a startup's technology and business model, what are the market trends and drivers, who are the competitors, and the climate impact of scaling these materials in different sectors.
Supporting the due diligence of startups that apply to the program from technical, business, and climate impact perspective.
Supporting the development of investment hypotheses on key technology areas and presenting these investment theses to D3's corporate and investor partners
Helping to do outreach to promising startups from around the world to apply to the D3 program.
Supporting the preparation of proposals and pitch decks for specific business development opportunities
Collaboratively write blogs, articles, reports, and thought leadership collaterals on the research to help the investment community commercialize impactful climate technologies.
Minimum Qualifications:
Undergraduate or graduate degree in an applicable field such as science, engineering, and/or business
Ability and willingness to engage with technical material, and provide qualitative and quantitative evaluation/assessment
Outstanding quantitative and qualitative analytical skills, detail-oriented, organized, proactive, and self-motivated
Outstanding communication skills for working effectively on teams and clearly communicating results and key takeaways.
Strong creative problem-solving skills. Comfort working with uncertainty and unfamiliar disciplines
Experience working among diverse groups with varying perspectives
Preferred Qualifications:
Ideal candidates will have relevant work experience in the buildings, transportation, electricity, or industrial sector
Demonstrated ability to perform techno-economic analysis in excel, to determine if new technologies can be cost competitive
Entrepreneurship/startup experience
New technology commercialization or investment experience
Prior experience focused on climate and sustainability is useful but not required
Benefits
For temporary employees, we offer:
Paid time off
Sick leave
403b Retirement Savings Plan
Casual work environment
Third Derivative is a great place to gain broad exposure while also building some specific areas of expertise with climate-tech innovation. This is a great place to expand from a technical or sustainability background while learning about finance and entrepreneurship or vice versa.
Location
This position will be remote. Although it is preferred but not required that this position will be located near one of RMI's US offices.
Important Note: As a U.S. federal contractor, RMI must comply with requirements outlined in Executive Order Ensuring Adequate COVID Safety Protocols for Federal Contractors. This Executive Order requires that all federal contractors and subcontractors mandate and verify that all U.S.-based employees are fully vaccinated against COVID-19. If you are based in the U.S., you will be required to provide proof of full vaccination status as a condition of employment. You may request accommodation for medical or religious reasons. If you are based outside of the U.S., this requirement does not apply.
Other jobs you may like