Full Time
Remote
17-25 USD / Hour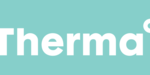 Website Therma
Get Peace of Mind with 24/7 Commercial Refrigeration Monitoring.
At Therma° we are combating climate change by building the smart cold chain. We're a mission-driven team of experienced entrepreneurs, engineers, and food industry professionals creating IoT-powered technology that ensures safety and sustainability, from farm to fork.
As a Design Intern at Therma, you will support day-to-day marketing design including media campaigns, website design, content, and special projects. You'll work within our brand guidelines to create designs that captivate our target market. You will drive key projects forward using fantastic project management and execution skills. You will leverage your passion for design to collaborate on innovative ideas that drive brand awareness, social media engagement, earned media, and website traffic.
This role reports to the Marketing Director and is based out of our United States headquarters located in San Francisco, CA.
Paid Internship  • $17/hr for undergraduate students • $25/hr for graduate students
About You
Passionate graphic design student (undergraduate or graduate) enrolled in an accredited college/university program that is able to commit 20+ hours per week to an internship.
Have a strong brand-centered portfolio that demonstrates your exceptional design, typography, photography, and solid conceptual thinking skills.
Strong skillsets in the Adobe Suite as well as Canva, Figma, and (bonus) Webflow.
Have a solid understanding of marketing channels and the production of marketing assets.
Exceptional written and verbal communication skills, you present ideas with clarity and confidence.
Excited to learn new skills and are highly motivated, organized, and collaborative.
Passionate about the intersection of restaurants, sustainability, and start-up culture.
Demonstrate soft skills including creativity, empathy, adaptability, resourcefulness, openness to feedback, work ethic, and a general tendency to create and share positive vibes.
About Therma°
Therma° is a technology startup that builds IoT-powered temperature monitoring and analytics, which prevent food, product, and energy waste, the major drivers of climate change. Deployed across industry leaders, including McDonalds, Burger King, Domino's, TGI Fridays, 7-Eleven and Wyndham Hotels, we partner with diverse organizations, from national restaurant brands to top supply chain businesses in food and healthcare, to increase profits while protecting our planet.
Founded by experienced entrepreneurs from Harvard, Columbia and UC Santa Barbara, we're a mission-driven team passionate about food, climate and health. We are headquartered in San Francisco, and supported by experienced venture capitalists including D. E. Shaw, Deciens Capital, Sequoia Capital, Govtech Fund, Collaborative Fund, and Social Capital.
Our Commitment
At Therma°, equality is a core tenet of our culture. We are committed to building an inclusive global team that represents a variety of backgrounds, perspectives, beliefs, and experiences. The more diverse we are, the richer our community and the broader our impact.