Product Marketing Manager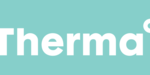 Website Therma
Get Peace of Mind with 24/7 Commercial Refrigeration Monitoring.
At Therma° we are combating climate change by building the smart cold chain. We're a mission-driven team of experienced entrepreneurs, engineers, and food industry professionals creating IoT-powered technology that ensures safety and sustainability, from farm to fork.
As a Product Marketing Manager at Therma you will play a strategic role throughout the product development lifecycle and will partner closely with product, sales, marketing, customer success, and support to drive product launches and adoption. You will use your deep knowledge of the customer and competitive landscape to develop messaging and positioning for Therma. You will collaborate with internal marketing, sales, and product teams to support key new business opportunities, initiatives, and product launches and adoption.
This role reports to the VP of Product  and is based out of our United States headquarters located in San Francisco, CA. This role will require one day in our Bay Area office once per week.
About You
3+ year of experience in product marketing roles
Prior experience working within an early-stage technology company environment, preferably focused on the restaurant audience
Proven track record in content development and excited to own landing page, email, and content creation for launches
Keen marketing strategy skills that enable you to craft focused launch plans on limited budgets
Customer obsessed with research and analysis skills to match – you are comfortable writing survey questions, sourcing research panels, and synthesizing large quantities of data into easy-to-digest insights
Sharp attention to detail with exceptional project management and organizational skills
Passionate about the intersection of restaurants, sustainability, and start-up culture
About Therma°
Therma° is a technology startup that builds IoT-powered temperature monitoring and analytics, which prevent food, product, and energy waste, the major drivers of climate change. Deployed across industry leaders, including McDonalds, Burger King, Domino's, TGI Fridays, 7-Eleven and Wyndham Hotels, we partner with diverse organizations, from national restaurant brands to top supply chain businesses in food and healthcare, to increase profits while protecting our planet.
Founded by experienced entrepreneurs from Harvard, Columbia and UC Santa Barbara, we're a mission-driven team passionate about food, climate and health. We are headquartered in San Francisco, and supported by experienced venture capitalists including D. E. Shaw, Deciens Capital, Sequoia Capital, Govtech Fund, Collaborative Fund, and Social Capital.
Our Commitment
At Therma°, equality is a core tenet of our culture. We are committed to building an inclusive global team that represents a variety of backgrounds, perspectives, beliefs, and experiences. The more diverse we are, the richer our community and the broader our impact.