Senior Full Stack Engineer
Full Time
Remote
$130,000 – $160,000 USD / Year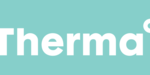 Website Therma
Get Peace of Mind with 24/7 Commercial Refrigeration Monitoring.
At Therma° we are combating climate change by building the smart cold chain. We're a mission-driven team of experienced entrepreneurs, engineers, and food industry professionals creating IoT-powered technology that ensures safety and sustainability, from farm to fork.
As a Senior Full Stack Engineer, you will be responsible for creating user-focused experiences, optimizing integrations between Therma and third-party hardware/software vendors, and developing scalable code that may serve as the foundation for future innovation. Working in collaboration with both our SF Bay Area team and our APAC team, you will directly lead JavaScript development projects; providing guidance and implementing industry best practices, while also collaborating closely with our Mobile, Hardware, and QA organizations, helping to mentor and develop a world-class engineering organization as the company scales.
This role reports directly to the Engineering Manager and is remote-flexible (working PST hours).
About You
4+ years of professional work experience building and maintaining full-stack applications
Advanced proficiency in JavaScript
Intermediate proficiency with Node.js, React, and PostgresSQL
Demonstrable experience building publicly-consumable APIs and platforms
Experience with AWS, Docker and Kubernetes
Experience with SaaS
Prior professional experience working within distributed development environments
Prior experience working in a startup environment
Compensation
0.25% – 0.5% equity
About Therma°
Therma° is a technology startup that builds IoT-powered temperature monitoring and analytics, which prevent food, product, and energy waste, the major drivers of climate change. Deployed across industry leaders, including McDonalds, Burger King, Domino's, TGI Fridays, 7-Eleven and Wyndham Hotels, we partner with diverse organizations, from national restaurant brands to top supply chain businesses in food and healthcare, to increase profits while protecting our planet.
Founded by experienced entrepreneurs from Harvard, Columbia and UC Santa Barbara, we're a mission-driven team passionate about food, climate and health. We are headquartered in San Francisco, and supported by experienced venture capitalists including D. E. Shaw, Deciens Capital, Sequoia Capital, Govtech Fund, Collaborative Fund, and Social Capital.
Our Commitment
At Therma°, equality is a core tenet of our culture. We are committed to building an inclusive global team that represents a variety of backgrounds, perspectives, beliefs, and experiences. The more diverse we are, the richer our community and the broader our impact.