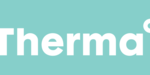 Website Therma
Get Peace of Mind with 24/7 Commercial Refrigeration Monitoring.
At Therma° we are combating climate change by building the smart cold chain. We're a mission-driven team of experienced entrepreneurs, engineers, and food industry professionals creating IoT-powered technology that ensures safety and sustainability, from farm to fork.
As the Senior Product Manager, you will be responsible for the end-to-end product lifecycle, including product and market research, competitive analysis, planning and positioning, roadmap and requirements development, and eventual product launch. Collaborating closely with the cross-functional teams, you will develop programs to maintain waterfall production timelines across multiple departments, translating product strategy for prototype construction, final product development, and marketing communication plans. Further, analyzing customer needs, market trends, and potential partnerships, you will bring new products to bear, helping to scale both the company and our markets. Candidates in this role will need to have IOT hardware experience and energy sector experience is a plus.
This role reports directly to the VP of Product and is remote-flexible (working PST hours). The ideal candidate is based in the Bay area and has the ability to work together in our office with the rest of the team once per week.
About You
Bachelor's degree or related work experience
5+ years of professional product management experience at a tech company or an energy utility
Demonstrable experience working within cross-functional teams and managing all elements of the product development lifecycle (ideation through commercialization)Enable product marketing team to lead best-in-class needs assessments through quantitative and qualitative analysis
Identify significant long-term opportunities and strategic views of product direction based on market assessment, qualitative research and quantitative analysis
Desire to make a positive impact on the climate
Advanced proficiency with writing and editing combined with presentation and public speaking
Prior experience working within an early-stage technology company environment, preferably within the B2B Enterprise SaaS and/or IoT Hardware space preferred
Ability to work under ambiguity and uncertainty and quickly change mind with data.
About Therma°
Therma° is a technology startup that builds IoT-powered temperature monitoring and analytics, which prevent food, product, and energy waste, the major drivers of climate change. Deployed across industry leaders, including McDonalds, Burger King, Domino's, TGI Fridays, 7-Eleven and Wyndham Hotels, we partner with diverse organizations, from national restaurant brands to top supply chain businesses in food and healthcare, to increase profits while protecting our planet.
Founded by experienced entrepreneurs from Harvard, Columbia and UC Santa Barbara, we're a mission-driven team passionate about food, climate and health. We are headquartered in San Francisco, and supported by experienced venture capitalists including D. E. Shaw, Deciens Capital, Sequoia Capital, Govtech Fund, Collaborative Fund, and Social Capital.
Our Commitment
At Therma°, equality is a core tenet of our culture. We are committed to building an inclusive global team that represents a variety of backgrounds, perspectives, beliefs, and experiences. The more diverse we are, the richer our community and the broader our impact.