See what the SBC community is working on.
Name: Ian
Position: Co-Founder & CEO @ Solidos
Location: São Paulo, Brazil
Profile: Ian is the CEO of Solidos, Inc. a company whose mission is to lead and accelerate the world's transition to Zero Waste, a goal that can be achieved by 2035.
Ian is a Brazilian born, US educated, serial entrepreneur with expertise and passion for technology, sustainability, and finance. Upon leaving Goldman Sachs in 2003, Ian developed innovated mobile solutions for content delivery; certified the first LEED Gold stadium in the world; helped force FIFA to adopt Green Building policies in their stadium handbook; collaborated on the first net metering legislation in Brazil; developed the first Zero Waste Bar & Restaurant network in Brazil; established the first Pay-As-You-Throw service for glass in Brazil; contributed on ZWIA's (Zero Waste International Alliance) latest definition of the term "Zero Waste"; and was ranked 1st overall in the Laser sailing class (in Brazil,) in 2019.
Name: Christine
Position: Senior Scientist – Metoffice
Location: United Kingdom
Profile: I have worked in Oceanography for nearly 30 years and the evolution of the climate is unquestionably changing for the worse. I have collected ocean observations, I have worked as an ocean forecast producer and user. I understand what ocean data are, their potential, and their limitations. I see many users not making the most of data that are available to them, including freely accessible resources. I want to see how I can help the emerging climate and ocean related industry.
Name: Nicole
Company & Position: FoodTech Program Manager, Brinc – Global Venture Accelerator
Location: Hong Kong
Company Mission: We are Asia's first and leading food technology accelerator invested in 50+ portfolio companies since 2018. We invest in any solutions contributing to a more sustainable, healthy, and equitable food future. 
How can the community help: I am currently looking to work with early-stage founders focused on:
1. Upstream technologies in alternative protein
2. Novel ingredients and processes for sugar/salt/fat reduction
3. Upcycling and sidestream valorisation
Founders, investors, mentors – always happy to have a chat to see how we can work together!
Explore our Community Profiles

Investors & Founders
Matching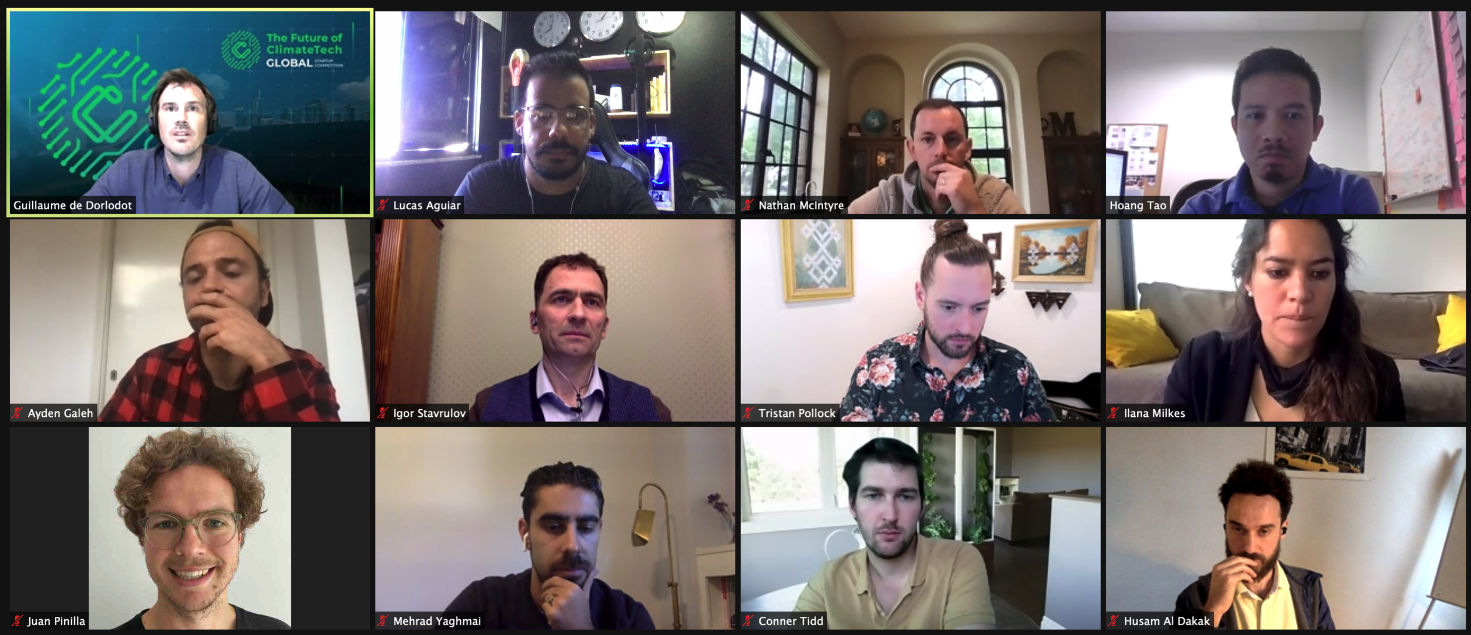 Quarterly Online Pitch Competition