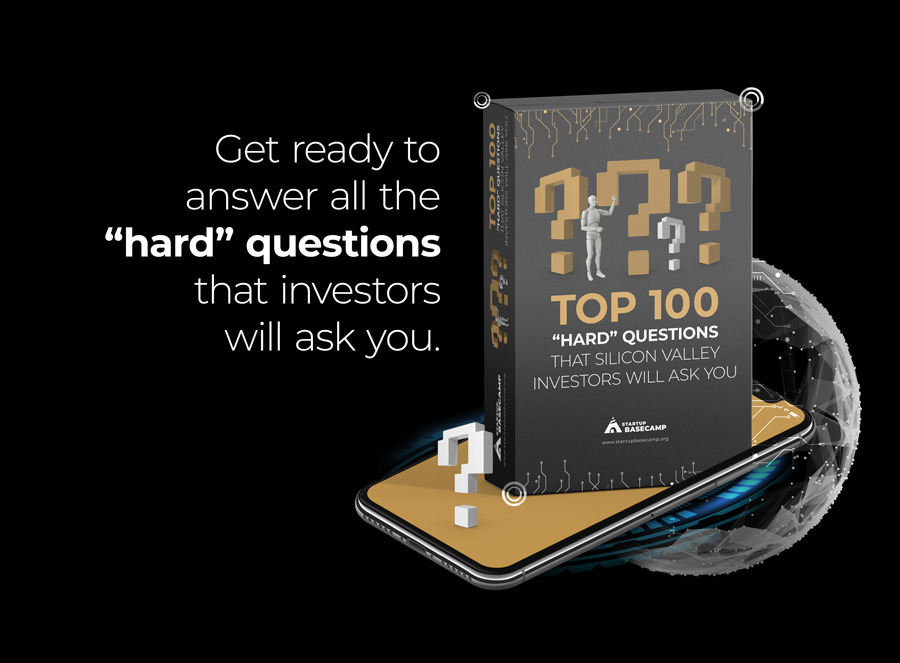 Over the past 7 years, we have met hundreds of startup founders just like you! During their fundraising journey, they have come to Silicon Valley and stayed at Startup Basecamp to find more opportunities, such as meeting with investors and pitching their startups.
Taking part of dozens of pitch nights and hearing from hundreds of founders about their investor's meetings, we noticed that one of their major struggles was being completely prepared for tough questions! Knowing this, we decided to gather all these experiences from our founders and investors network to prepare the ultimate list to help you to prepare.
"We are a startup ourselves and we are dedicated to connect and share the most valuable knowledge from Silicon Valley experts to founders around the world.
We strive to empower you to succeed in your startup adventure to build solutions solving the problems of today & creating change for tomorrow with a global #impact.
Be part of it! Share it with someone who needs it and recommend us new resources.
With Love,
Co-founder & CEO, Startup Basecamp

Are you looking to pitch your startup but don't know what to expect or how to prepare for when you meet with your potential investor? We are here to help!

Take advantage of 7 years of experience and work in the startup ecosystem of the Silicon Valley.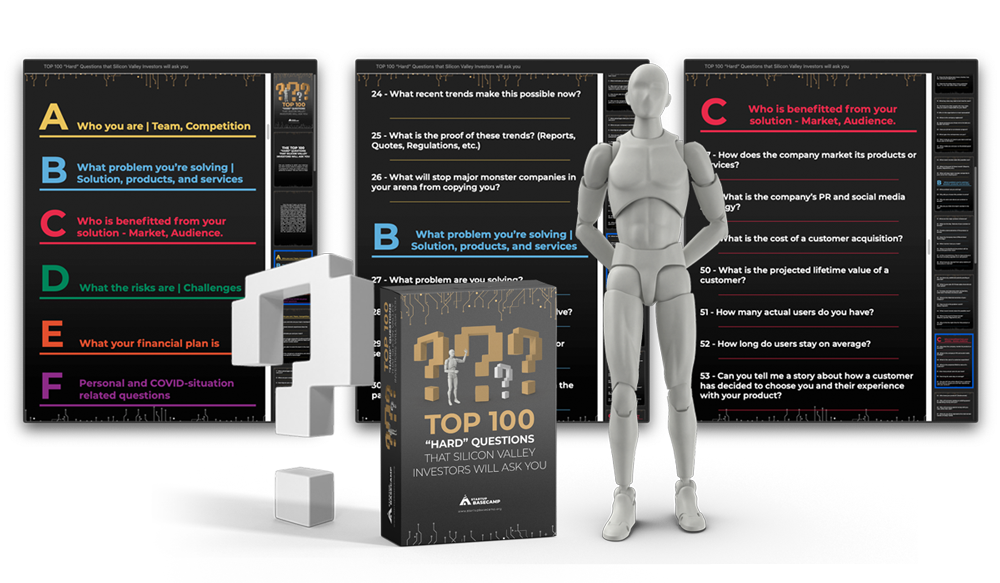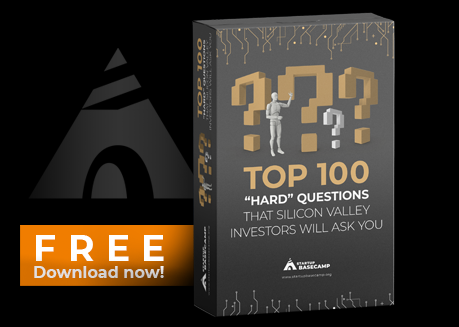 TOP 100 "Hard" Questions that Silicon Valley Investors will ask you
✓ Instant Download
✓ Resources + Complete Guide
✓ 1 year of full access and updates
✓ 100% Secure Purchasing

THE STARTUP TOOL KIT OFFER
Get full access to all of our Silicon Valley startup resources in a single exclusive package.
Our Fundraising Workshop with our CEO includes:
✓ The Complete Silicon Valley Startup Toolkit
✓ Personal sessions with feedback, deck improvement, pitch practice and strategic advices
✓ A 1 year SBC Membership