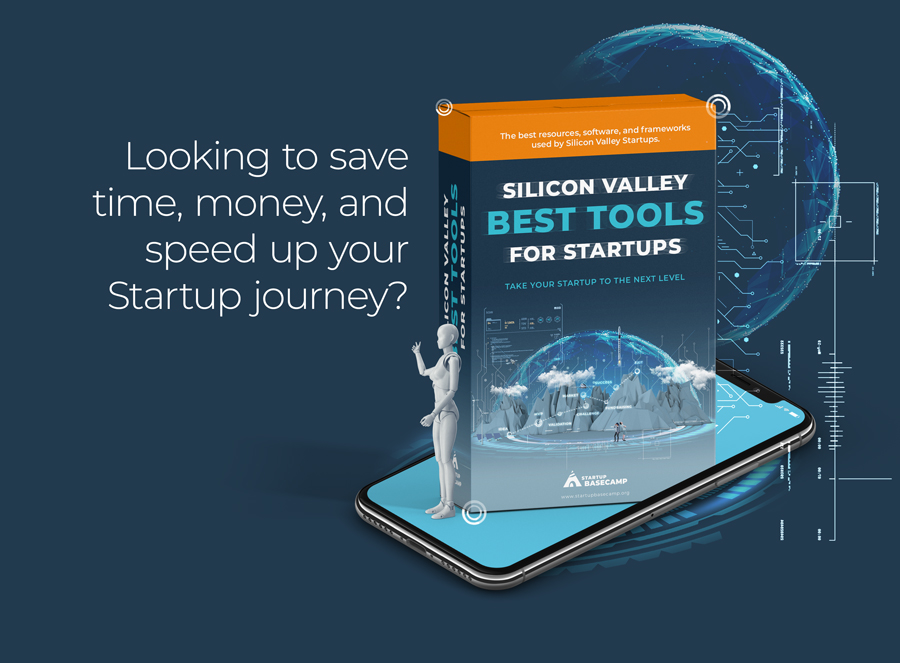 TAKE YOUR STARTUP TO THE NEXT LEVEL.

Looking to save time, money, and speed up your Startup journey?
Thanks to our network of Silicon Valley founders and experts we have been able to curate a unique approach with the best tools, platforms, software, and frameworks to help you through each step of your startup adventure.
Take advantage of the tools and resources that the best Silicon Valley founders are using to save time and money, as well as improve productivity.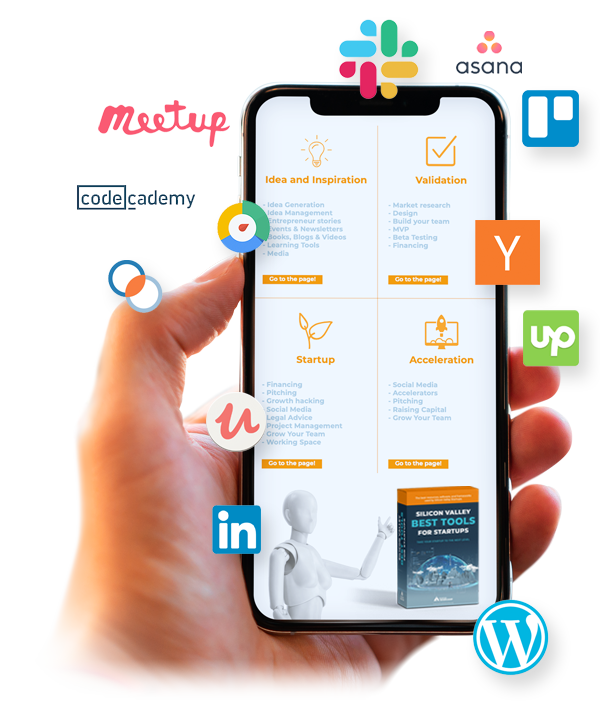 After 7+ years in Silicon Valley and working with more than 3,000 founders from 85+ countries, we have noticed some of the same challenges that startups go through:
Growing a business is INCREDIBLY challenging, regardless of the startup's stage and background.
Time and resources are ALWAYS LIMITED for founders.
The steps required to build, launch or scale are CHAOS.
The multiplicity of tools and services available are CONFUSING.
Access to the Silicon Valley innovation mindset is very EXPENSIVE and unevenly distributed.
New tools & Innovation are shipped daily.
Using our experience, we decided to create and offer an affordable and unique Step-by-step toolkit that will help you and your team grow faster. Our team is currently working on several initiatives that will bring the best of Silicon Valley to your home office. Stay tuned for new updates and opportunities!

Co-founder & CEO, Startup Basecamp
USE OUR UNIQUE STEP-BY-STEP APPROACH
150+ Tools and Resources
For Starters to Series A

Find an idea or concept & get inspired.
Idea Generation
Idea Management
Entrepreneur stories
Events & Newsletters
Networks/Groups
Books, Blogs & Videos
Learning Tools
Media
How to get from MVP to beta testing.
Market research
Design
Build your team
MVP
Beta Testing
Financing

How to sort your Legal, Pitch, & Incubation.
Financing
Pitching
Growth hacking
Social Media
Legal Advice
Project Management
Grow Your Team
Working Space

Joining Accelerators & Raising series A.
Social Media
Accelerators
Pitching
Raising Capital
Grow Your Team
Bringing Silicon Valley to You
A wide curated list of tools and resources every entrepreneur should have. Get inspired, validate, and accelerate your project.
150+ Platforms and Resources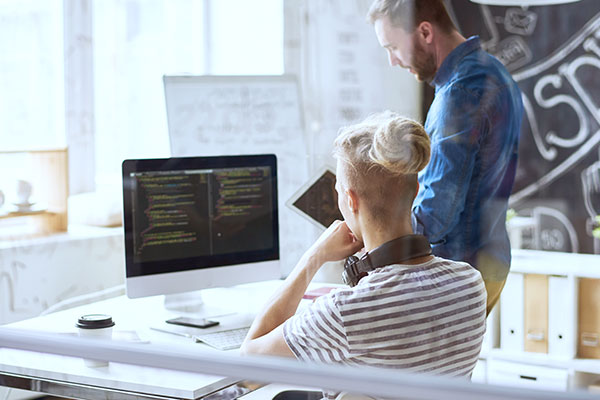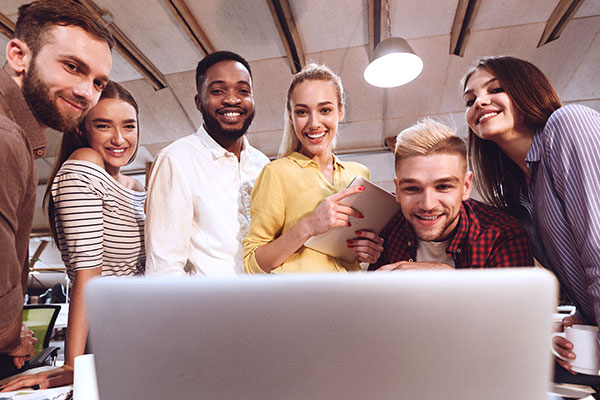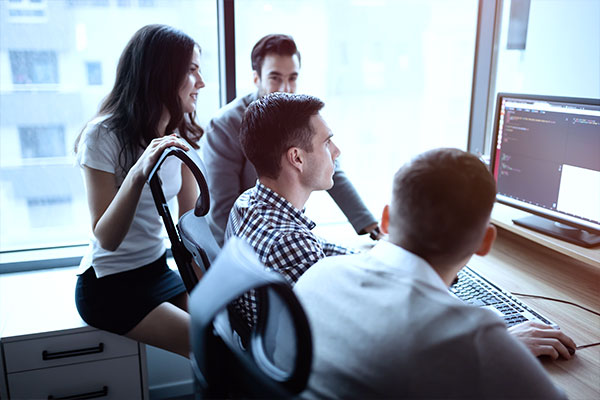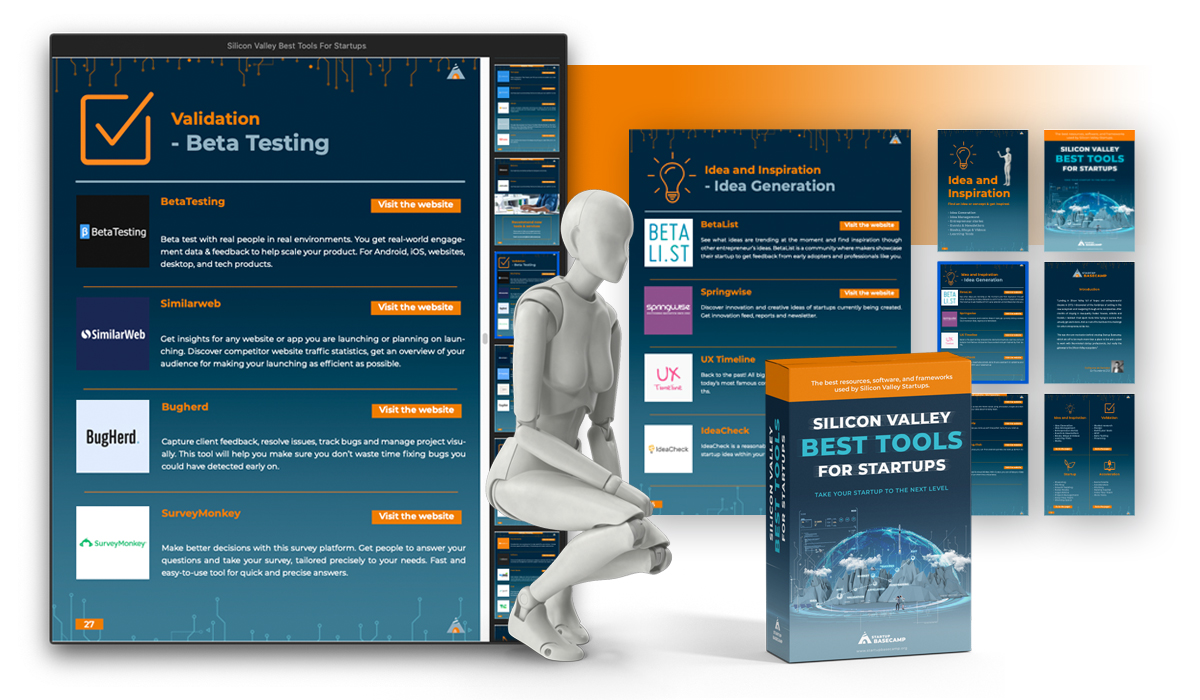 Join dozens of successful founders who are using the same tools to start, test, and grow high scalable startups.
Our toolkit's methodology will help you through each stage of your startup if you're:
Needing help to iterate and organize your initial concept/idea.
Seeking to get quick effective validations and prototype your MVP.
Struggling with the process of fundraising, pitching, and more.
Looking to increase efficiency in team and/or project management.
Seeking to accelerate your startup through an accelerator.
Looking to grow your sales, improve your marketing, and explore the best growth hacking techniques available.
Access all the tools you need to succeed in your startup journey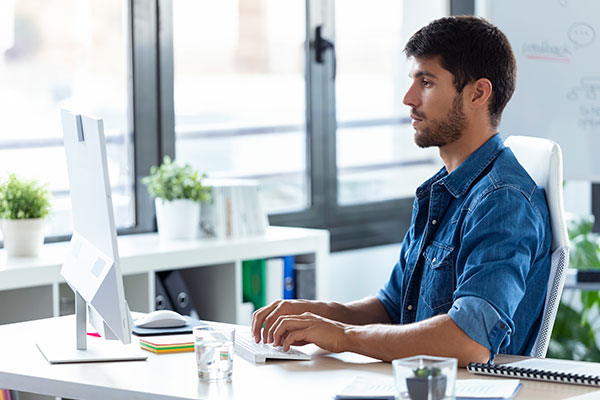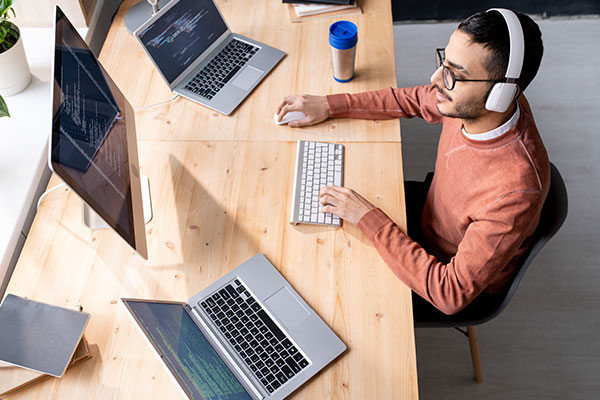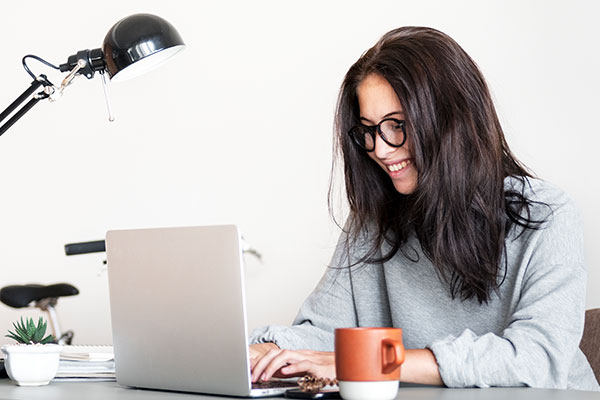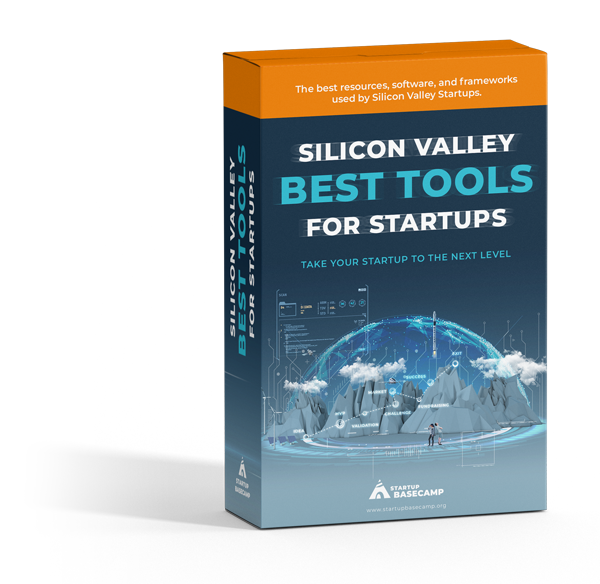 SILICON VALLEY BEST TOOLS FOR STARTUPS
✓ Instant Download
✓ 150+ Tools and Resources in One Click
✓ 1 year of full access and updates
✓ 100% Secure Purchasing

THE STARTUP TOOL KIT OFFER
Get full access to all of our Silicon Valley startup resources in a single exclusive package.
Our Fundraising Workshop with our CEO includes:
✓ The Complete Silicon Valley Startup Toolkit
✓ Personal sessions with feedback, deck improvement, pitch practice and strategic advices
✓ A 1 year SBC Membership