In this monthly series, we will be doing a weekly feature of incredible ClimateTech Startups, companies, or projects that are leading the fight against the Climate Crisis. 
We will be presenting 1 company from each of the 5 predefined main industry categories such as; EDUTECH, FINTECH, GREENTECH (including Energy and Transportation), FOOD & AG TECH, and CONSTRUTECH.
It will give you an opportunity to better understand the problem(s) they solve, the impact they are looking to have in the climate fight, and how you can potentially help them.
This initiative from Startup Basecamp aims to support founders by giving them access to networking and exposure opportunities that help them to scale and finance their Climate Tech solutions together with you.
Do not hesitate to join our collective movement by requesting your membership.
With Care,
Guillaume and the SBC TEAM 
Week 3:
SOFTWARE/ROBOTICS STARTUPS: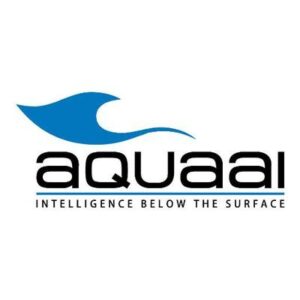 Founded: 2014, California, US
Founders: 
Simeon Pieterkosky, Liané Thompson
Elevator Pitch:
Aquaai has developed a software and hardware product that protects marine & fresh waterways by providing data for risk management.
Problem They Solve:
In order for aquaculture fisheries and underwater industries to make accurate sustainability decisions, they need access to accurate data about what is happening below the surface. Through this, they will be able to monitor the temperature, PH balance, and other factors that will allow farmers to determine healthy, long-lasting yields.
Impact:
Aquaai's hardware is a bio-inspired robotic fishlike Autonomous Underwater Vehicle that collects visual and environmental data. Because of the device's small size and the way it "swims" it is able to get close to its sources and gather data, images, and footage. These are then delivered to a web dashboard for clients in real-time.
Amount Raised:
Seed, $1.2M
Interested in Aquaai?
To find out more about Aquaai's services, or request a demo, see here
GREENTECH STARTUPS: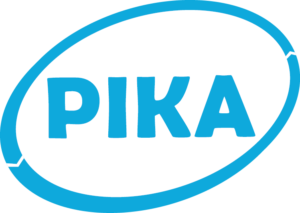 Founder:
Alon Cohen
Elevator Pitch:
Pika has created a machine that cleans reusable diapers in one step.
Problem They Solve:
New parents are pressed for time and using single-use diapers often seems like the easiest way to clean and change your baby's diaper. In one year however 258,330,000,000 diapers end up in landfills, resulting in a huge cost to the planet.
Impact:
Pika have worked out that if every parent used a Pika machine we would save:
18,679,487 tons of Greenhouse gas
31,119,231 tons of Waste
22,529,647 tons of Petroleum
and 13,517,788 tons of Wood. The Pika machine is easy to use and can hold up to 10 soiled PIKA diapers. After 1-2 hours the diapers are returned clean, sterile, and with no heavy time constraints on the parents.
Interested in PIKA?
To find out more about their technology and place a pre-order,  see here
HYDROGEN STARTUPS: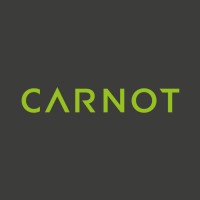 Founders: Archie Watts-Farmer, Francis Lempp, Nadiur Rahman
Elevator Pitch:
Carnot is developing hydrogen engine power units with twice the efficiency of normal engines, half the fuel consumption & zero CO2 emissions.
Problem They Solve:
The long-haul transport sector is currently responsible for 50% of global transport CO2 emissions. This sector needs to reach net-zero by 2050, which can only be accomplished if we redesign current inefficient engines. One-third of fuel is wasted through the cooling systems and the metals used to manufacture current engines can't withstand the elevated temperatures.
Impact:
Carnot power units are designed from ceramics that can withstand the engine's high internal temperatures. This eliminates the need for a cooling system and results in half the fuel use. This has lead to power units which will enable the long haul transportation sector to decarbonize faster, at low costs, and with little disruption to supply chains.
Amount Raised:
£298.6K

Interested in Carnot?
To learn more about Carnot's technology, see here
GREENTECH STARTUPS: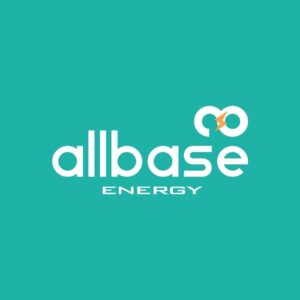 Founded: 2020, Nigeria
Founder: Kunle Odebunmi

Elevator Pitch:
AllBase delivers affordable and reliable solar energy systems to households and small businesses in Africa.
Problem They Solve:
The founders of AllBase Energy grew up experiencing power supplies that were inadequate and intermittent. Their company is driven by the desire to provide power that is clean and sustainable to communities and businesses so that they no longer have to worry about the lights going off.
Impact:
AllBase has developed the El+ which provides low-cost, carbon-free on-demand power for households and small business. By using IoT-enabled technology they are able to deploy solar + storage batteries whilst reducing costs and emissions. This power can run fridges, TVs, fans, electronics, speakers, lights, and more for 12-24 hours depending on usage.
Funding Stage: Seed
Interested in AllBase Energy?
To learn more about the AllBase solution and sign up, see here
SOFTWARE STARTUPS: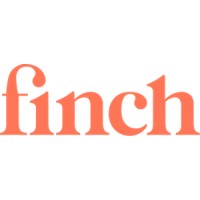 Location: 2020, New York, US
Founder: Lizzie Horvitz
Elevator Pitch:
Finch is developing a browser extension that provides extensive insights into how sustainable a product is for its people and the planet.
Problem They Solve:
Founder Lizzie Horvitz believes that most people want to act responsibly and sustainably, but understanding the jargon around products ingredients, sources, and production methods can be time-consuming and confusing. Moreover, the science of sustainability is evolving every day and people need reliable tools in order to stay in charge of their purchasing power.
Impact:
Finch's algorithm looks at every part of a product's life; from production to lifespan. This includes categories such as making it, moving it, buying it, using it, and what happens at the end of its life i.e disposal. They also give products clear ratings based on environmental and social impacts and formulate information into wise guides that outline what to look out for when purchasing the most common household items.
Interested in Finch?
To learn more about Finch's product and join the waitlist, see here