The Online Pitch Event was a Success!
Last week we wrapped up The Future of Climate Tech Global Startup Competition. We were thrilled to see the event go down successfully and loved hearing 5 amazing selected founders pitching and sharing the innovative climate tech solutions they are building to our panel of investors. 
Connecting 5 selected ClimateTech Founders from around the World with 2 Silicon Valley Investors!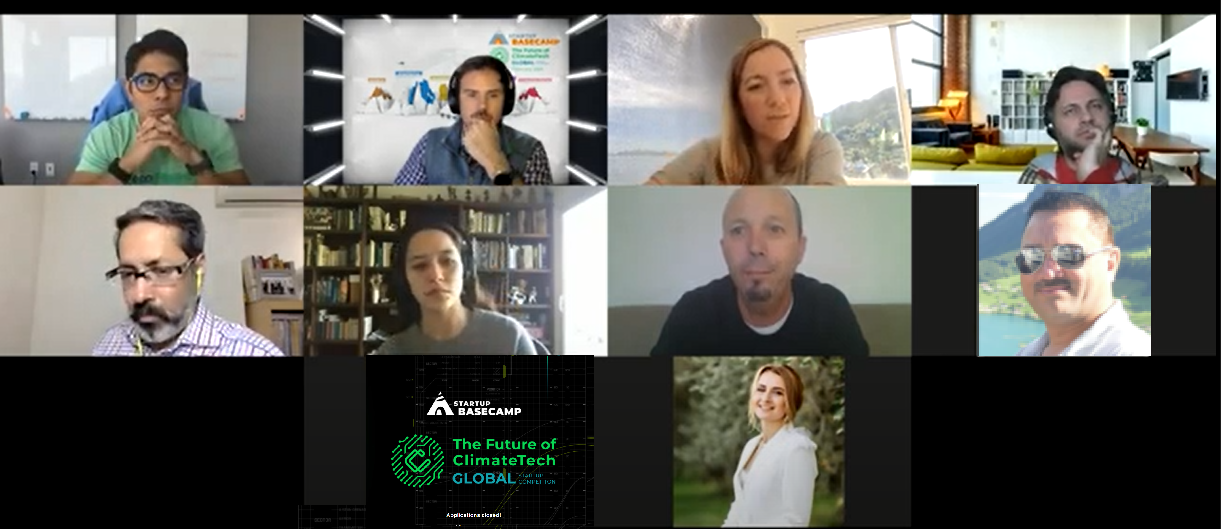 The event would not have been possible without its investors, Christina Zimmermann O'Conor from Congruent Ventures and Jessica Eastling from Better Ventures, who began by telling us what each of them believed to be the future of climate tech.
How the VC's see the Future of Climate Tech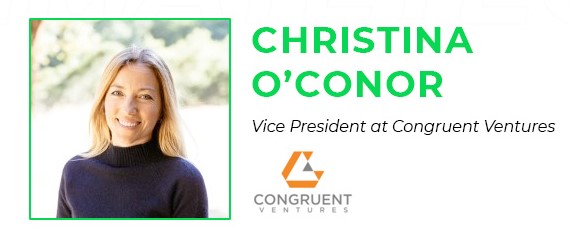 Christina brought up that the future of climate tech is tied into making things "Decentralized, Decarbonized, and Digitized", a phrase that typically refers to the grid, and poses big questions for the future of climate tech.
Questions we should be asking ourselves around this in the next few years are whether the grid will become asset-heavy or asset-light, and whether the power to go solar will be put in the power of service providers or individuals. 
"Decentralized, Decarbonized, and Digitized", can also refer to other big sectors such as edge technology, which has plenty of room for exploration in its future ability to marry with deep tech for fascinating, innovative outcomes. 
For Jessica and the team at Better Ventures, one of the biggest interests going forward is in climate intelligence. This relates to the big data and AI machine learning that is helping direct, and inform climate mitigation and adaptation. Another area they pay attention to is circular economies. She mentioned that shift in language and focus from climate mitigation to circular economies inspires hope by giving humanity a goal to work towards, rather than a danger to run from.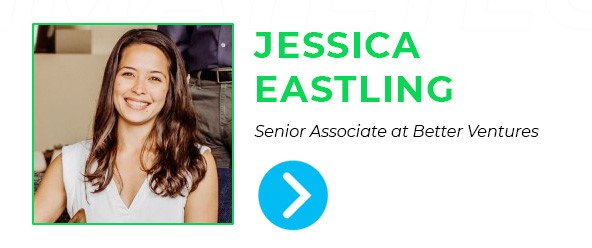 Following an insightful introduction from our investors, the startups began pitching. Each had a few minutes to present their pitch alongside any slides they wanted to include.
Meet the 5  Founders who are building ClimateTech solutions that can create BIG #impact 
Pitch # 1: Ian Doromal with ecoSPEARS (Series A)

EcoSPEARS is a American cleantech solutions company that has created a green technology that aims to extract and destroy PCBs (Polychlorinated biphenyl), Dioxins, and other toxins from contaminated soil, sediment, and waterways. 
The problem they solve: Ian explained that PCBs and POPS (persistent organic pollutants) are everywhere, 94% of rivers and streams contain PCBs that will affect people and fish. He explained that 83% of this remains in the soil and water and that when it is extracted it is destroyed by incineration, a CO2-heavy process that causes serious environmental harm. 
Their solution: EcoSPEARS uses NASA technologies to not only extract toxins to ensure clean air, water, and food but destroy them permanently in a way that produces no CO2. Once PCBs have migrated into the spears from the source, the spears are removed and destroyed on a molecular level-ensuring, ensuring the waterways and soils are safe indefinitely. 
For more information on the work they do, visit their website: https://ecospears.com
Pitch #2: Soner Haci with I-NESS (Intelligent Navigation for Efficient Sustainable Structures) (Pre-Seed)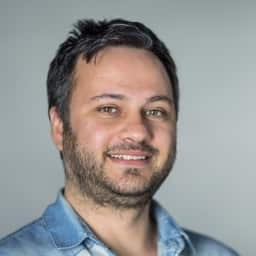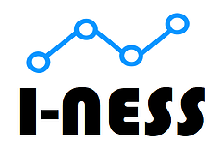 I-Ness is an adaptive, after-market, adaptive building management system aimed at improving the efficiency and sustainability of businesses and buildings. They have partnered with UNEP Sustainable Buildings and Climate Initiative, to create affordable, energy-efficient buildings with user-friendly tech in the US.
The problem they solve: In order to develop safe, sustainable, and structurally sound buildings, real estate investors and construction companies need to understand what's happening in their buildings. Small and medium-sized facilities are traditionally overlooked by big building automation companies, yet they could cut energy use from 27% to 59% through the deployment of smart building technologies. 
Their solution: Their Intelligent Navigation system uses battery-operated devices to study and understand the daily use cycle, energy consumption, user behavior, and occupancy changes of small/ medium-sized commercial buildings. 
For more information on the work they do, visit their website: https://www.i-ness.co/
Pitch #3: Anastasiia Romanova with SEMCS by Mosquito Control (Pre-Seed)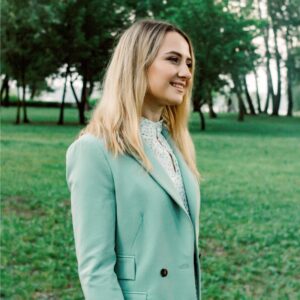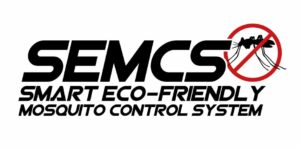 SEMCS is an eco-friendly mosquito control system, designed for outdoor usage that uses smart, safe technology to create mosquito-free zones. The technology can be remote-controlled, equipped with solar panels, and collect and share the data it gathers about mosquito activity. SEMCS is based in Ukraine but operates worldwide.
The problem they solve: Every year 2.8 Million deaths occur from mosquito-borne diseases. These numbers are increasing, and by 2050 it is estimated that 49% of the world's population will be at risk.
Their solution: SEMCS does not use any insecticides or chemicals to get rid of mosquitos. The system uses natural attractants (like CO2, light, and heat) to attract the female mosquito and eliminate them. Because mosquitoes will never travel further than 500m from their birthplace, a mosquito-free zone will then remain that way. 
For more information on the work they do, visit their website: https://semcs.com.ua/
Pitch #4: Amardeep Sibia with Drishya AI (Seed)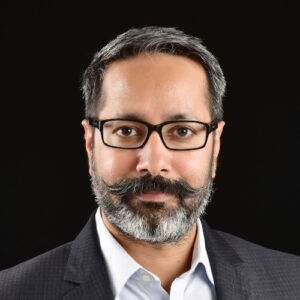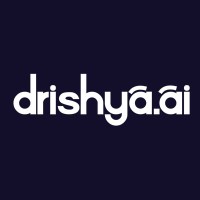 Drishya AI is a cleantech Artificial Intelligence solutions firm that aims to make energy operations more efficient and provide smart performance insights. They have offices in Bangalore and Calgary.
The problem they solve: The current global amount of Greenhouse Gas emissions is sitting at 53 Gigatons. The goal is to reduce this number by 50% by the end of 2050. Those working to solve this as either office managers or engineers lose hundreds of hours being bombarded by industrial data or technical drawings. 
Their solution: AI can be used to help reduce 10-20% of Greenhouse Gas Emissions by reducing the workload on office managers and engineers. Drishya provides AI solutions that can read drawings, learn plant behavior, and much much more. It learns relationships between components and learns the way engineers think and design, reducing the time and money needed to make solutions.
For more information on the work they do, visit their website: https://www.drishya.ai/
Pitch #5: Ben Gleisner with CoGo (Seed)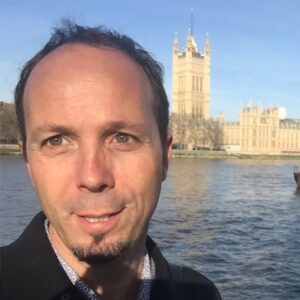 CoGo is a real-time carbon footprint tracker that can be used as a free, consumer mobile app, as well as an API system. They are based in the UK but the app is available worldwide. 
The problem they solve: In order to save the planet it's important to know the exact impact we are having on it in our daily lives, and which areas need to most attention. By knowing what your carbon footprint is you can identify how you can cut down on personal carbon emissions and what the easiest way to do so is. 
Their solution: Using open banking technology CoGo can track spending data and categorize it. This helps consumers understand their carbon footprint and receive the tips and input necessary to change it in certain aspects of their lives. It provides consumers information about which energy company they may be buying from and which ones may have a small environmental footprint. 
For more information on the work they do, visit their website: http://www.cogo.co
What's next? 
First of all, we want to congratulate and thank all of the men and women whose hard work makes it possible!
Despite the great performance by the 5 presenters, the jury had the difficult task of selecting the competition's winner. It was Ecospears which this time won the competition. Congrats to Ian Doromal, Sergie Albino and their team!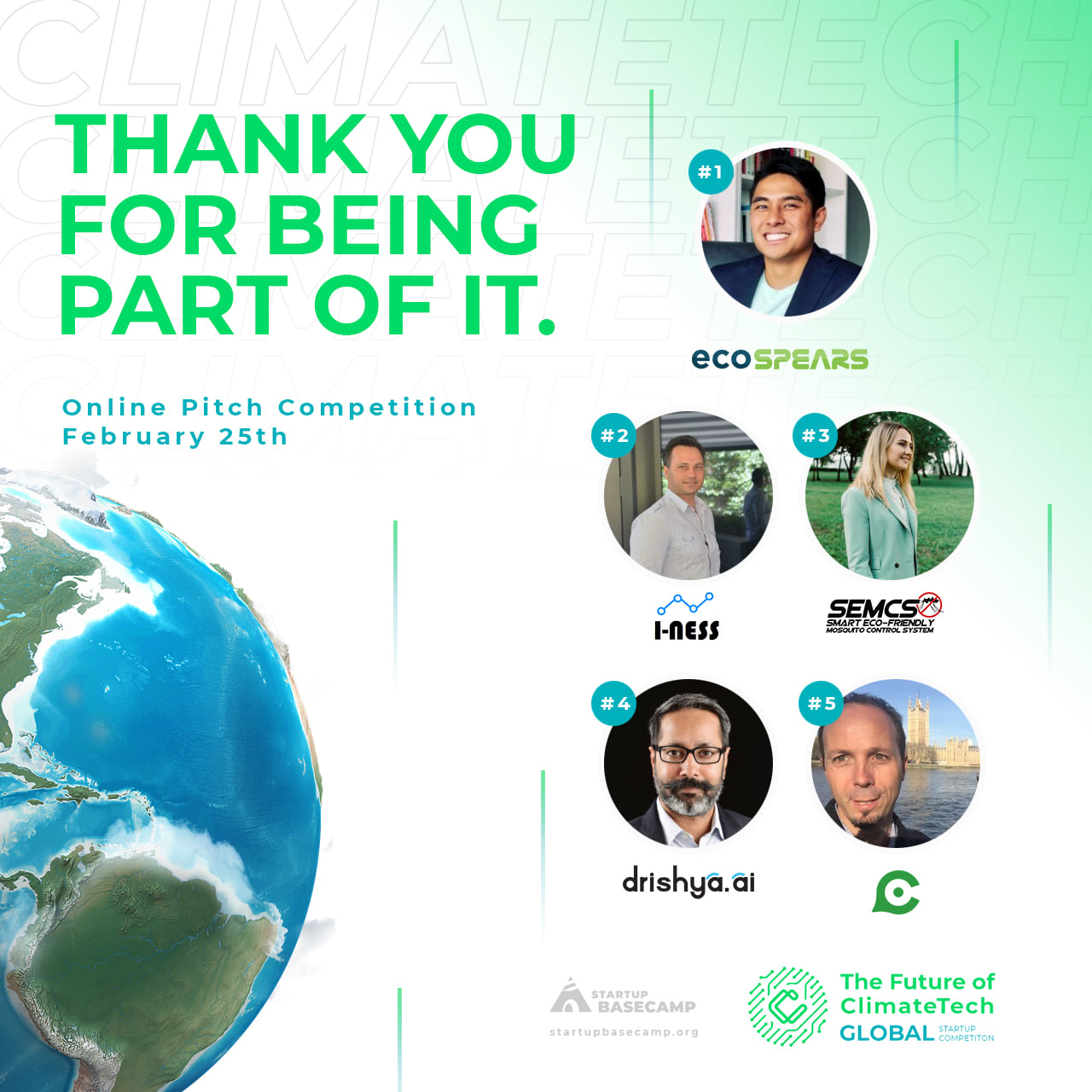 It was incredible to witness the forward-thinking ideas that are going to be revolutionizing the Climate Tech industry, each one with a unique set of problems it has overcome, and an invested interest in its market. We want to wish every startup that presented the best of luck with their venture and on their journey to combat the climate crisis.
An event like this would not have been possible without our investors, ambassadors & supporters for their unwavering support and dedication, and so we want to say a huge thank you to all of them! We look forward to hearing from many more startups and investors at our next virtual pitch event in April. 
Thank you to our Community Ambassadors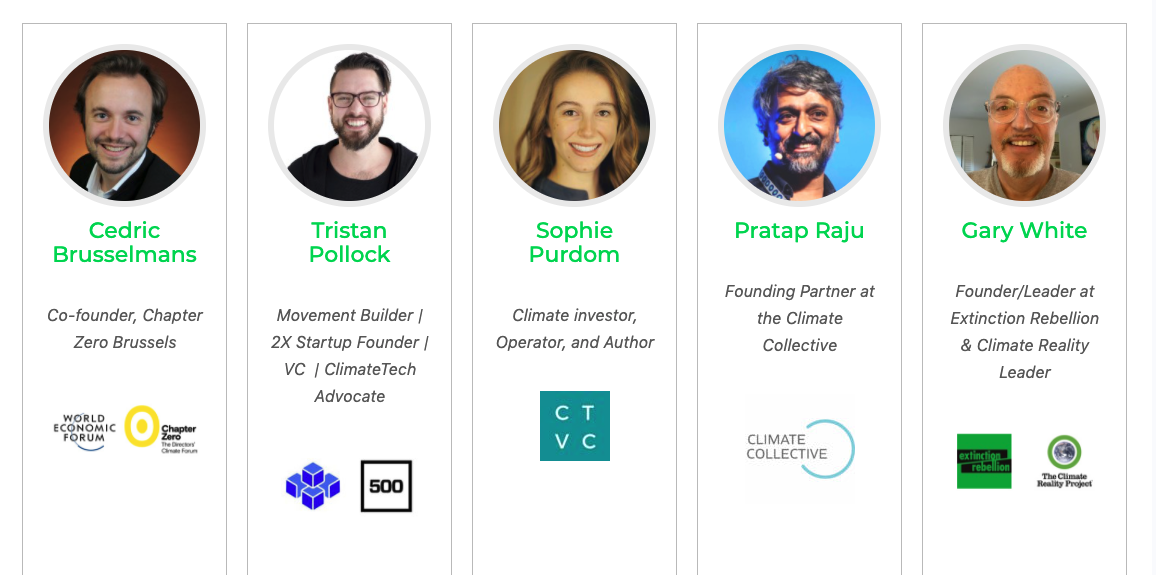 Want to be a part of the teams joining together to fight climate change?
Sign up to get your free membership!