Founder and CEO of Enduring Planet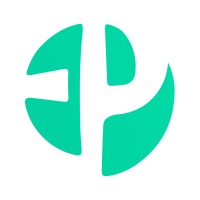 A Founder-friendly capital solution for climate entrepreneurs
During this new episode of our Founder Series, we are sitting down with Dimitry Gershenson, Co-founder and CEO of Enduring Planet. Dimitry built Enduring Planet to be a fintech lender focused exclusively on the new climate economy in order to provide fast and simple, founder-friendly capital to climate entrepreneurs, both big and small. His company lends to startups and SMBs through a product called revenue-based financing which requires no collateral, no personal guarantees, and no dilution. Above all, it was designed to be easy and fast for entrepreneurs so they can apply in ten minutes, get a term sheet in a week, and get funded in 30 days.

I was excited to speak with Dimitry, who discovered his passion for sustainability while working in Honduras. Realizing the possibility of improving livelihoods while meeting climate and environmental goals, Dimitry got a master's in Energy and Resources at Berkeley University before working at Facebook to build a program improving access to energy in emerging markets helping get people electricity for the first time and helped get access for credit to women entrepreneurs that were building ecommerce businesses on the platform. He then transitioned to Enduring Planet, a smallholding company with a variety of portfolios, where he eventually pitched the idea to create Enduring Planet to specifically fund climate-focused companies.
In this episode, we will learn more about the main players and needs in the climate finance landscape today, the global amount needed to reach net-zero versus how much is currently deployed, and the main challenges and opportunities in the market to accelerate the capital deployment. Together we will cover how Enduring Planet was created, what gaps Dimitry found in the market that inspired him to focus on revenue-based financing, and how his solution compares to others in the market. Finally, Dimitry will share his founder's journey in building Enduring Planet, what keeps him up at night and how you can get involved.
During the second part of the talk, Dimitry will give his secret sauce for early-stage founders looking to fundraise by giving his tips for increasing the odds of success. Finally, he will share how he has managed to maintain a good work-life balance as a busy CEO and some of the tv shows he enjoys.
Exclusive content: Member's only!
When we reach 1000 subscribers we will plant 1000 trees with our partners. Help us to reach this 1st goal.
Share 1 episode with a friend.
Listen to our Spotify paylists