Managing Partner and CEO Blue Horizon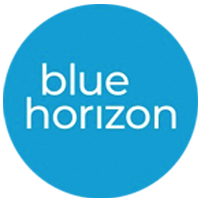 Food for thought with Björn Witte, CEO of Blue Horizon, and foodtech impact investor.
In today's episode, we are speaking with Björn Witte, Managing Partner and CEO Blue Horizon. It was very interesting to have Björn on the show and learn about the foodtech sector from someone who has significant experience first as an operator and then as an investor in the sector. He now works for Blue Horizon, a next-generation impact investment firm with a lifecycle investment philosophy. Their mission is to fill a role in the food system by understanding what drives the market and use it to produce a double positive return on investment: one for the investors, the other for the planet.
Björn began his career restructuring companies but quickly shifted over to the foodtech space as a way to make more impact. He began to work a lot with farmers in India and Asia to build up their productivity and at one point, even became a shareholder in a food production company. Eventually, he met Roger, Blue Horizon's founder, and decided to join. He now leads a diverse team across entrepreneurship, finance, and academia with 78 deals across the world.
Björn is passionate about food, a passion that he uses to guide us on a journey across the foodtech ecosystem, and the world's largest market. In our discussion, Björn specifically hones in on alternative protein as a means to produce the greatest impact, but how? What are the key drivers of the market? What are the major roadblocks? How does he respond to critiques of the Frankensteinization of food? How can innovation in the sector fast-track our goal toward zero emissions?
In the second part of the show, Björn explains what advice he has for founders looking to fundraise or enter the foodtech space. He also gives a few recommendations on books, tv-shows, and reports he has used to understand foodtech and climatetech more generally.
Exclusive content: Member's only!
When we reach 1000 subscribers we will plant 1000 trees with our partners. Help us to reach this 1st goal.
Share 1 episode with a friend.