Co-Founder of Applied Bioplastics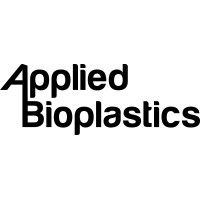 How a need for refugee homes inspired better plastic
During this new episode of our Founder Series, we sat down with Alex Blum who has developed a way to mix sustainable plant fibers with durable plastics that are either virgin, recycled or bioplastics to enable their use in standard manufacturing and substantially reduce their cost and carbon footprint.
It was fascinating to sit down with Alex who speaks with such passion about his journey as a successful tech salesman turned philanthropist, and now entrepreneur. In 2017, sensitive to the humanitarian crisis of the Rohingya population, Alex decided to take action and flew to Bangladesh with a film crew to produce 2 award winning documentaries showcasing the crisis with the world. The trip led him to learn about new plant based cellulose technologies that could be used in the construction industry, especially for better refugee shelters. Although the company has since shifted from this initial model toward producing pellets for manufacturers that are decarbonized through their plant fibers mix, it still makes houses for refugees that are sustainable, not only by reducing the material carbon footprint, but by using local material and labor to construct them.
During this episode, Alex took me on a deep-dive into the plastics industry to learn how the market works, who the main players are, why there is a trail of dead-bodies in the bioplastics space and what Alex is doing differently. In doing so, we dove into the technicalities of plastic, its regulations and market, and what role it plays in the global economy.
In the second part of the show, Alex shares his tips for fundraising, especially in the current economic climate. He also gives some great book recommendations and his unconventional view on work life balance.
Exclusive content: Member's only!
When we reach 1000 subscribers we will plant 1000 trees with our partners. Help us to reach this 1st goal.
Share 1 episode with a friend.