Partner @ Energy Impact Partners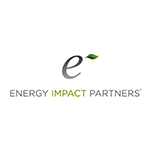 Hydrogen CAN be both overhyped and huge
Today we sat down with Shayle Kann who leads Energy Impact Partners' Frontier Fund dedicated to investing in revolutionary technologies to enable deep decarbonization. Energy Impact Partners is a $2.5 billion + venture capital firm backed by a coalition of the world's largest energy and industrial companies.
Shayle's story begins with a story itself. Shayle's career began very early as a kids' entertainer and storyteller. Despite retiring from that career, storytelling continued to be a constant thread in his life, and something he seeks in founders. In university, he became enthralled by such an esoteric subject as utility regulations and decided it was the career for him. He then joined an early-stage digital media and market intelligence startup where he led the GTM research operation. Once the company was bought out, he jumped ship toward something with more impact and joined EIP.
Shayle's expertise in the energy sector brought us to a discussion about hydrogen, its different sources, its different uses, and where the market is heading. We then dove into EIP and asked, what is the story behind it, what are they doing differently, and what areas they are particularly excited about?
In the second portion of the show, Shayle shares his advice for technical deeptech founders on how to best pitch their tech. He also shares one of his favorite climate reads about the energy industry.
Exclusive content: Member's only!
When we reach 1000 subscribers we will plant 1000 trees with our partners. Help us to reach this 1st goal.
Share 1 episode with a friend.