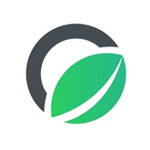 A concrete solution to remove carbon and make cement carbon neutral
In this episode of our Founders Series, we had a concrete discussion with Mario Schmitt, co-founder and CEO of Eco-locked which turns biochar into an additive for concrete that partially replaces cement and other emission-intensive ingredients to make concrete carbon neutral, lighter, more insulating, along with a couple of further benefits.  
As an economist by training, but an environmentalist by nature, Mario was already alarmed by climate change at 18 but did not know how to address it. After working in a consulting firm for several years, but still drawn by his love of nature and biodiversity, he knew he wanted to make an impact while he was still young and decided to start ecoLocked after meeting his co-founder. 
Concrete is the second most used material in the world after water, and with that use come a lot of emissions. In this episode, we examine those emissions, which ones are harder to abate, and how are they addressed by ecoLocked's solution? We then take a wider view of the industry – how is the market organized, who are main actors, what are the current regulatory frameworks. In doing so, we get a concrete understanding of ecoLocked's solution and how it fits in the larger sector. 
During this second part of the show, we learned where Mario has focused his efforts to accelerate his fundraising and what has been successful. We then learn how Mario keeps up his energy and why, sometimes, you just need to take a break.
Exclusive content: Member's only!
When we reach 1000 subscribers we will plant 1000 trees with our partners. Help us to reach this 1st goal.
Share 1 episode with a friend.