In this monthly series, we are doing a weekly feature of incredible climate tech startups, companies, or projects that are leading the fight against the climate crisis. 
Each month, we add these startups to our running list, which we have categorized based on fuel emission sector data from the most detailed, recent data SBC could identify from the World Resource Institute in 2016.
These sectors are as follows:
This initiative from Startup Basecamp aims to support founders by giving them access to networking and exposure opportunities that help them to scale and finance their climate tech solutions.
Do not hesitate to join our collective movement by requesting your membership.
With care,
Guillaume and the SBC TEAM,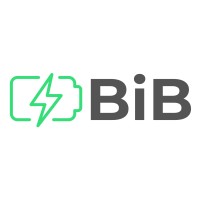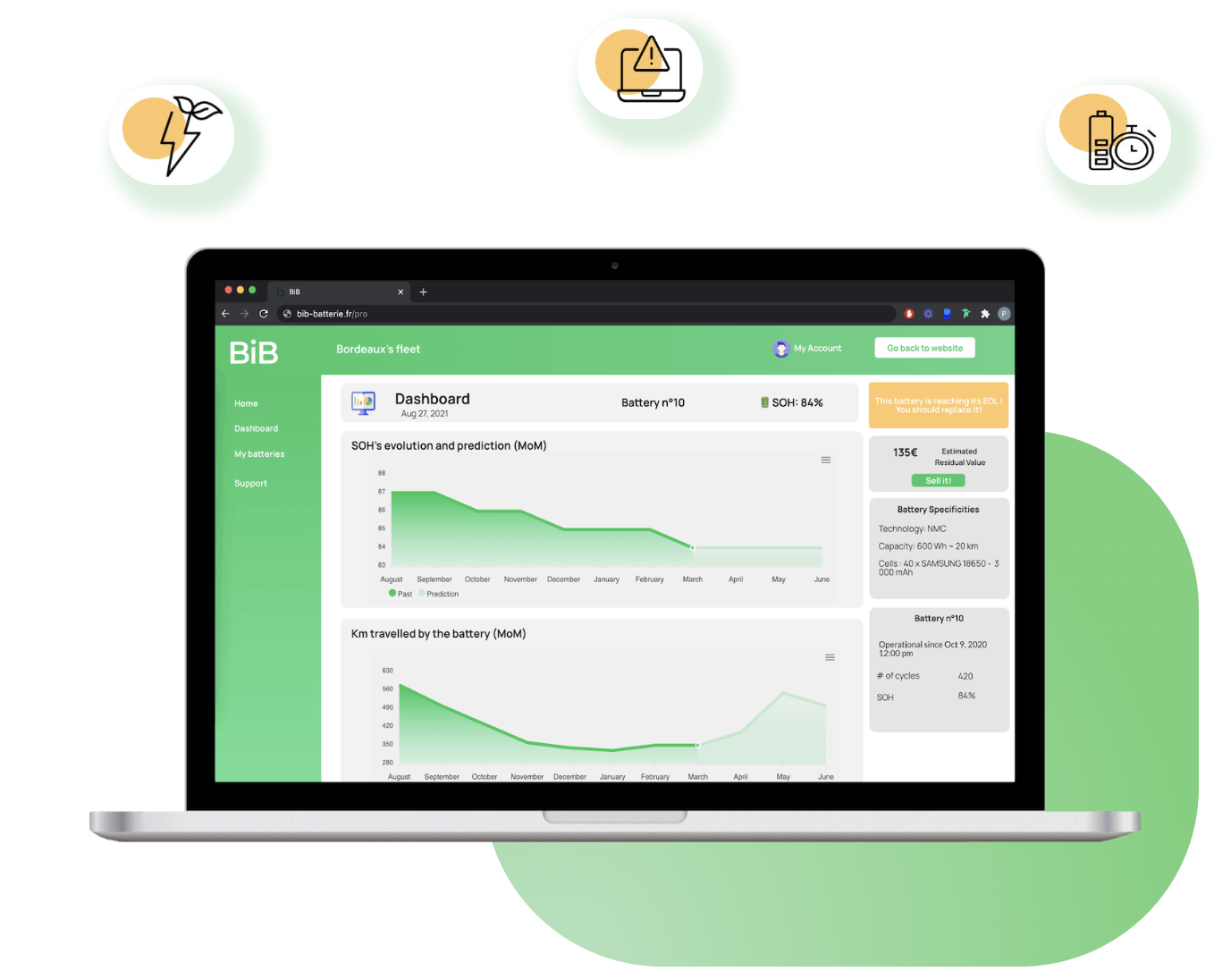 Founded:
2021 – Paris, France
Co-founder:
Pierre-Amans Lapeyre and Martin Vaz
Elevator Pitch:
BiB optimizes batteries' performances, expands their lifecycle and reduces their environmental footprint, based on data analysis.
Problem They Solve:
We bring transparency to batteries by displaying all the key data on your battery in one place, and having insights about their capacity and value. We therefore make the second-life of batteries possible by giving a clear vision of their remaining potential, and connecting your batteries to the best second-life application. In doing so, we increase the fluidity of your operations by forecasting batteries failures, repair management and charge optimization.
Impact:
Our mission is to give a second life to batteries and store renewable energy, for example, which limits its CO2 impact by up to 50%.
Stage:
Pre-seed
Interested in BiB-Batteries?
If you are interested in learning more, see here.
Energy use in Industry and Buildings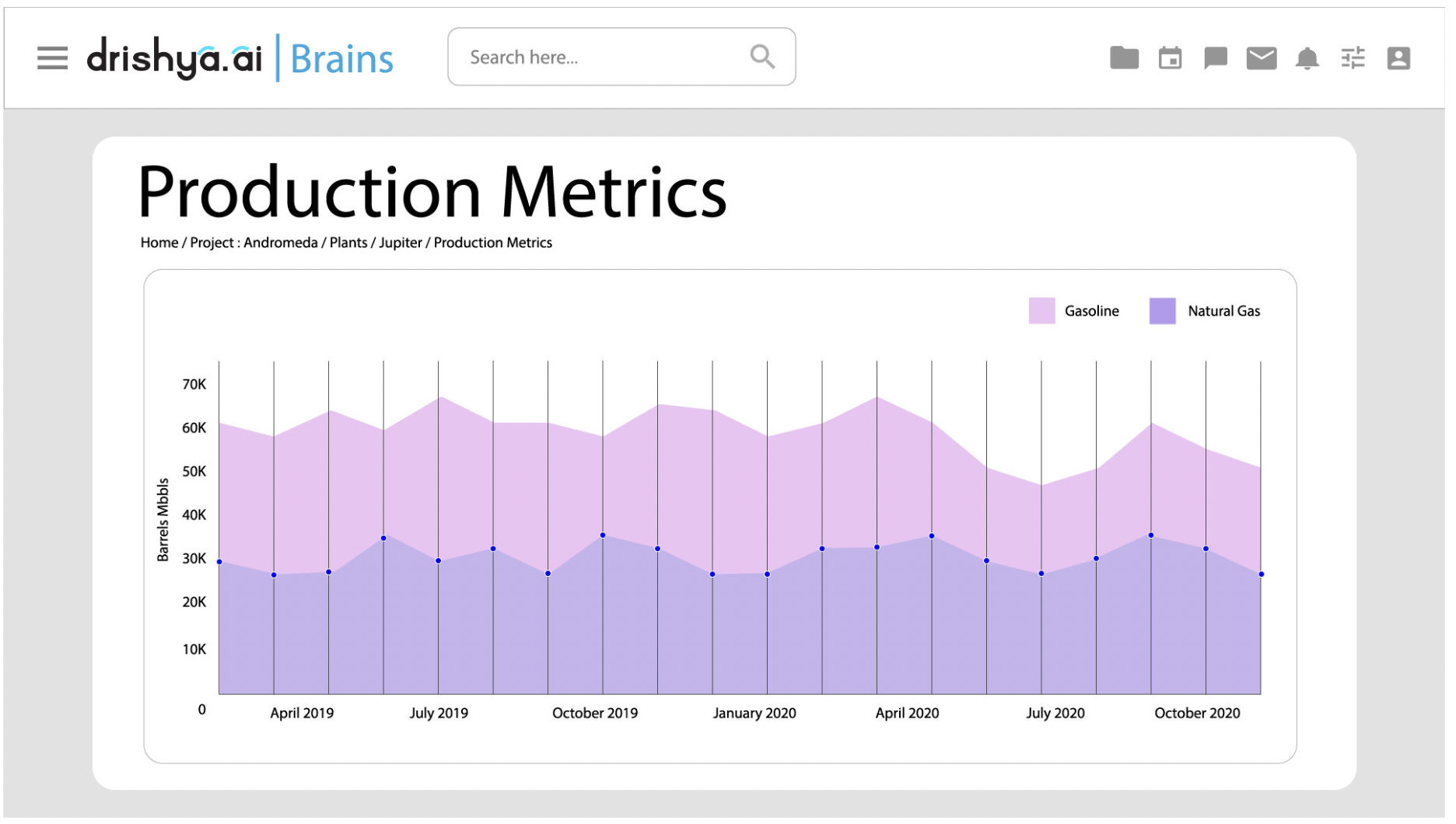 Founded:
2019 – Calgary, Canada
Co-Founders:
Amardeep Sibia and Sravan Kundar Rekandar
Elevator Pitch:
Drishya is a Calgary based AI solutions company. We make energy intelligent and clean by adding Brains to Data. Our mission is to digitally transform renewable energy, oil & gas sectors and help reduce GHG emissions. Our solutions leverage advances in computer vision, edge analytics, distributed deep learning algorithms & model driven control. They increase profitability, productivity, lower operating costs, errors & streamline operations.
Problem They Solve:
The current global amount of Greenhouse Gas emissions is sitting at 53 Gigatons. The goal is to reduce this number by 50% by the end of 2050. Those working to solve this as either office managers or engineers lose hundreds of hours being bombarded by industrial data or technical drawings.
Impact:
AI can be used to help reduce 10-20% of Greenhouse Gas Emissions by reducing the workload on office managers and engineers. Drishya provides AI solutions that can read drawings, learn plant behavior, and much much more. It learns relationships between components and learns the way engineers think and design, reducing the time and money needed to make solutions.
Stage:
Seed
Interested in Drishya AI?
To learn more about this company, see here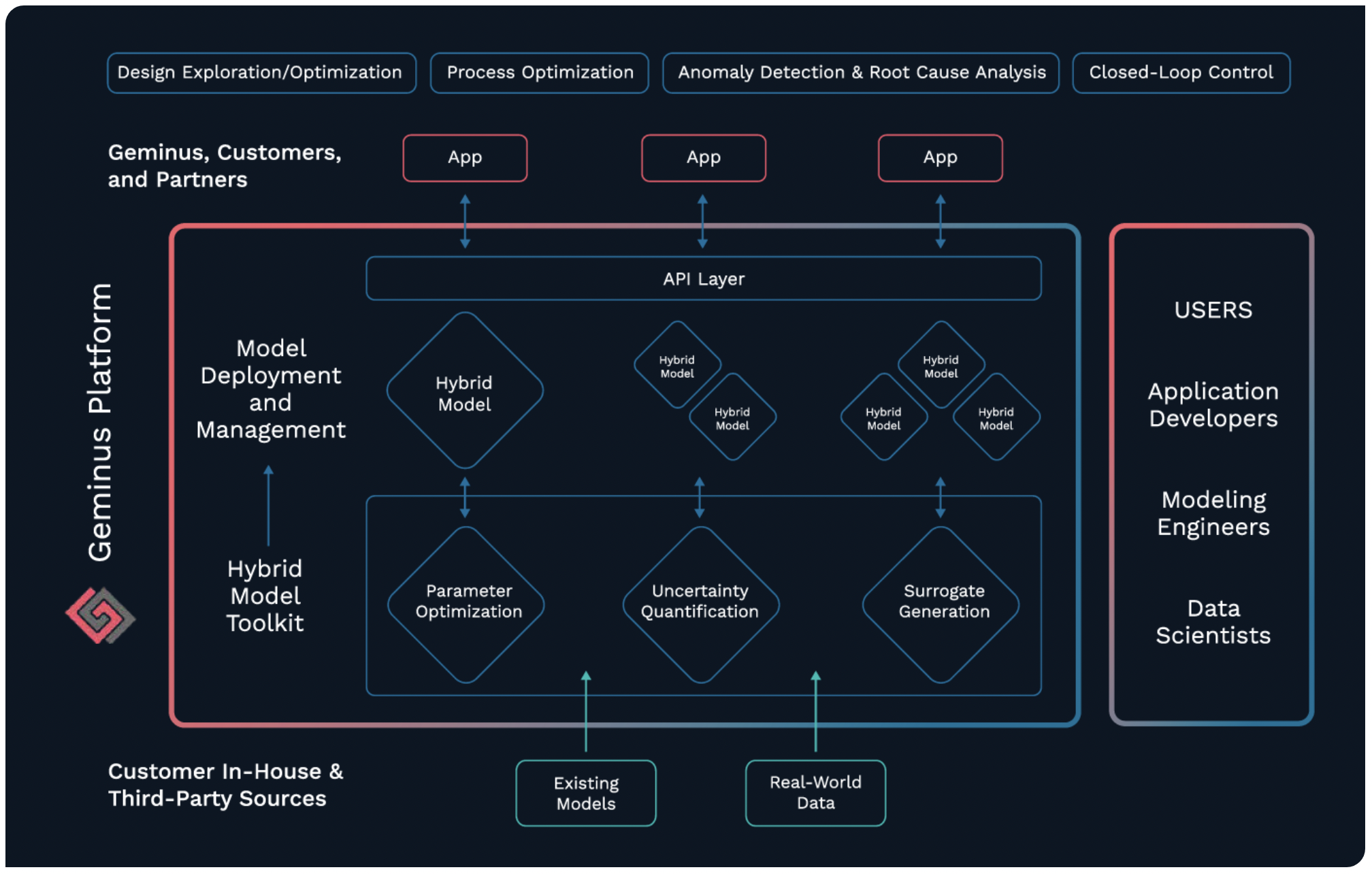 Founded:
2018 – Cambridge, MA, USA
Co-founders:
Karthik Duraisamy and Greg Fallon
Elevator Pitch:
Geminus unleashes the power of predictive intelligence by intersecting AI and physics with multi-fidelity modeling.
Problem They Solve:
Our novel, physics-informed AI translates the constraints of the physical world inside resilient predictive models. The Geminus platform leverages sparse data to quickly analyze the behavior of complex industrial systems, and precisely predict the impact of decisions that drive your business forward.
Impact:
The impact of Geminus' technology extends beyond financial returns to sustainability. In a recent benchmark, engineers using the Geminus Platform optimized the performance of an industrial pumping network, reducing energy consumption by over 40%. Pumps consume over 10% of the world's electricity production. Geminus can help operators dramatically reduce energy consumption without impeding performance. This is just one example of how we are contributing to global ESG efforts and reducing carbon emissions worldwide.
Stage:
Seed
Interested in Geminus AI?
To learn more about their technology or get in touch, see here.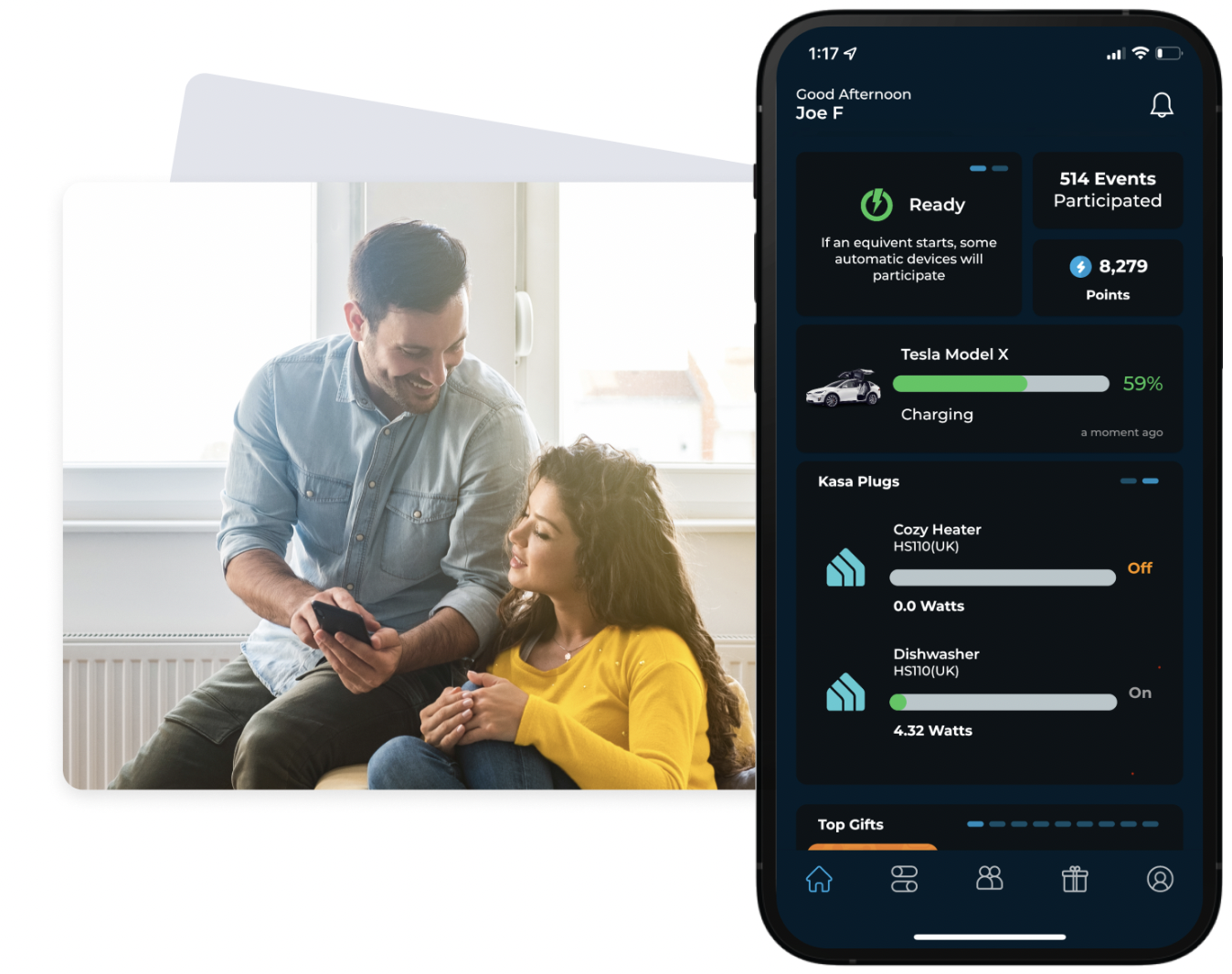 Founded:
2015 – Gateshead, UK
Founder:
Johnson Fernandes
Elevator Pitch:
Equiwatt is the easiest, most effective way to save energy and help the planet.
Problem They Solve:
We help households get money back off their energy bills by reducing energy usage at peak times.
Impact:
Our free app rewards consumers for automatically pausing high energy usage appliances and electric vehicle charging when energy is most expensive and polluting.
This is Demand Side Response on a residential scale that puts money in the pockets of consumers, saves cost for energy providers and helps everyone to reduce their carbon footprint.
Stage:
Seed
Interested in Equiwatt?
If you are interested in learning more, see here.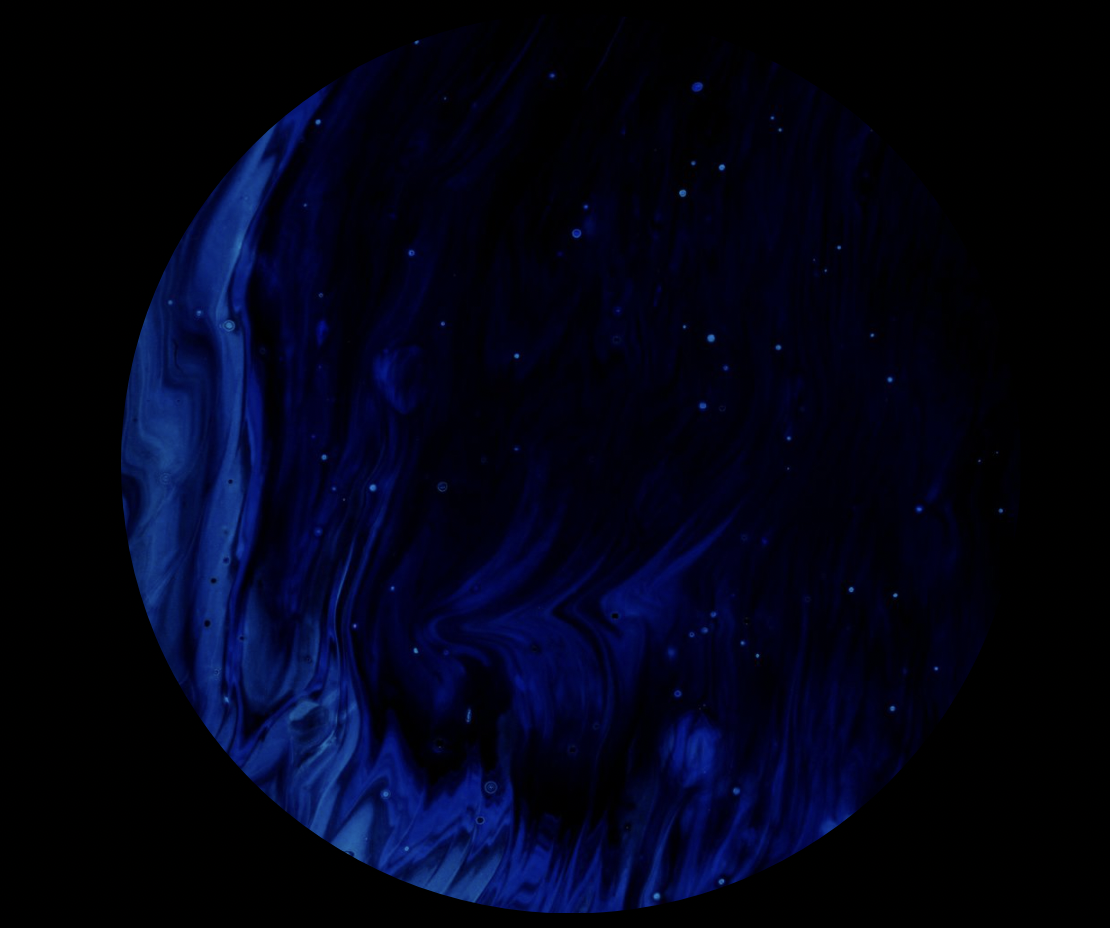 Founded:
2021 – Helsinki, Finland
Co-founders:
Dennis von Kraemer and Eric Hollander
Elevator Pitch:
Alinor is the world's first end to end advanced materials platform. Source, inquire, pay, manage, and integrate everything in one place.
Problem They Solve:
We provide a full suite of business operations handling everything from sales to marketing for advanced material companies. Alinor's goal is to help small research focused companies turn science progress into commercial viability.
Through our B2B marketplace, advanced material companies can search, source, and buy materials and components to create the most advanced technology possible today. The ecosystem we are building is one where companies of all sizes can benefit from.
Impact:
Our mission is to accelerate scientific development by building the tools innovators need.
Every physical innovation depends on advanced material companies. It's our duty to make their job as easy as possible.
Stage:
Undisclosed
Want to learn more about Alinor?
To learn more about their technology or get in touch see here.