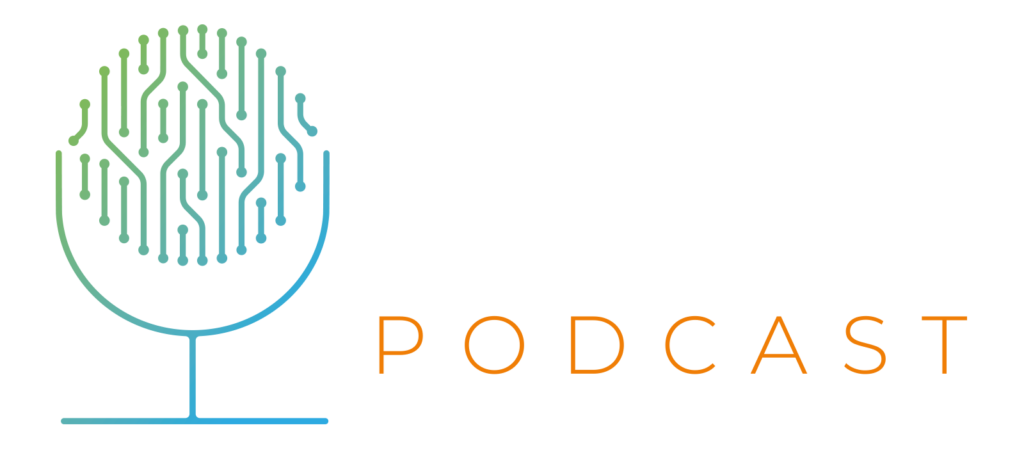 Discover, get inspired & take a step into climate tech
More than offsetting, it's about reducing
During the show, you will have the opportunity to meet the best climate tech founders, investors, and experts from Silicon Valley and around the globe. 
They will share their stories and personal journeys into this growing and exciting industry, giving you some insight into the ecosystems can that help you participate in the fight against climate change and benefit from the opportunities it can present.
The podcast is divided into 2 parts
Part I : "Meet the Guest Speaker"
During the first part, you will get to know our speakers, what they do and their perspectives on the climate crisis, and how ClimateTech is changing the game.
Part II : "What's my Secret Sauce?"
You will learn from the speakers; their secret sauce on how to and share with you their unique expertise on topics such as fundraising, management, strategy, etc, to help you to become a better leader in your field.
When we reach 1000 subscribers we will plant 1000 trees with our partners. Help us to reach this 1st goal.
Share 1 episode with a friend.
How can climate tech make a positive impact in India?
Priya Shah, General Partner @ Theia Ventures
India is the fourth global emitter and soon will be the most populous country. Its role in the climate challenge is key. So what is it doing to address that and how is Priya Shah at the center of it?
Can you drink Avocado seeds? Yes indeed!
Sheetal Bahirat, Founder and CEO at Hidden Gems Beverage Company
Sheetal was frustrated with the amount of food wasted in regular food processing, so she founded a company that explored the hidden gems left behind in the food we treasured.
Using naturally occurring minerals for direct air capture
Noah McQueen, Co-Founder and Head of Research at Heirloom
Noah understands that DAC is not only necessary to counteract climate change, but is an important tool for carbon-producing countries to take responsibility for their emissions.
Creating a retirement fund that actually fights climate change
Zach Stein, Co-founder @ Carbon Collective
Zach has always worked as a sustainability entrepreneur; from a worm farm to Carbon Collective, Zach understands the scale of investing required to counteract climate change.
Partnering with founders for human and planetary health
Paul Straub, Managing Partner & Co-Founder at Wireframe Ventures
Based in the Bay Area and with investments reaching across the pond, Paul Straub explains why focusing on the environment and human health are a multi-decade need and trend that he has capitalized on to ensure his investments make a significant impact.
Profitability with sustainability is the key to win big with impact
Ben Kortlang, Partner @ G2 Venture Partners (G2VP)
From Goldman to Kleiner and the launch of G2VP, this Aussie has been at the forefront of support for entrepreneurs at the growth stage who are unlocking new paths to environmentally and socially responsible economic growth. Meet Ben Kortlang, Partner @ G2VP
Finally, a 401K that makes it easy to stay out of fossil fuels investments
Alex Wright-Gladstein, CEO and Founder @ Sphere
Meet the incredible woman who wanted to offer her employees a 401k that wasn't invested in fossil fuels, but could not find one - so built the tools to make it happen! Alex launched a movement to get fossil fuels out of 401(k)s by building a community of employees across hundreds of companies and is already on track to take away 3 billion from the fossil industry.
"Real Time" Space Imagery for Better Climate Decisions
Anthony Baker, Founder and CEO @ Satellite Vu
Meet a Space geek who, after 20 years in the aerospace industry, dropped his comfortable paycheck to build a satellite company from scratch that can help make better decisions in the fight against climate change.
Can You be a Certified B Corp VC fund? Yes!
Mike Winterfield Founder, & Managing Partners @ Active Impact Investments​
Discover the adventurous story of Mike Winterfield and his passion for getting "lost in nature", building high performing teams and creating impact at scale through investments & support of early stage climate startups with Active Impact Investments.
The New Zealand VC Investing in Climate & Frontier Tech
Derek Handley, Co-Founder and Managing Partner @ Aera VC
Astronaut in waiting, Serial entrepreneur, founder CEO of a non-profit (BTeam) co-founded by Sir Richard Branson, and now an impactful investor with Aera VC. Meet Derek Handley, who believes in the amazing potential of the human spirit to build solutions for global problems such as Climate Change.
Clean Energy Startups Have a Home!
Dr. David Miller, Co-Founder @ Clean Energy Ventures
From successful Telco Entrepreneur, to investing in startups which have the potential to mitigate 2.5 gigatons of CO2 by 2050, discover the story of Dr. David Miller with Clean Energy Venture.
Can Impact Tech Founders & VC's Work Together?
Alex Teng, Chief Of Staff @ Fifty Years VC
From his work at Caltech Labs running Climate change studies to his role at Fifty years VC supporting portfolio companies and investments decisions with his deep science background, discover the unique story of Alex Teng.
"You Have 80.000h of Work in Your Life & I'm Spending Them Fighting Climate Change!"
Ryan Kushner, Co-founder and Director of Startups @ Third Derivative
From Burning Man, to writing a book, and dedicating his whole career to supporting ClimateTech founders, discover the unique story and insights from Ryan Kushner.
Is CO2 Capture Possible From a Cooling Tower? Yes & it's Genius!
Josh Santos, Co-founder and CEO at Noya
From building their 1st prototype in their backyard, getting the SF bomb squad sent by the neighbors, and being backed by YC and Lower Carbon Capital, discover how Noya is using existing "boring" cooling towers to capture tons of C02.
LOOKING TO JOIN THE SHOW?
We will plant one tree for every donation.
Make your membership count. Your donation will:
Subscribe to our Newsletter to get updated