Co-Founder and CEO of CalWave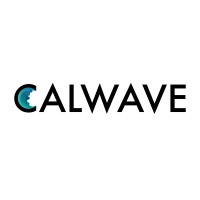 Waving energy dependency goodbye for coastal communities
During this new episode of our Founder Series, we sat down with Marcus Lehmann who has developed, with his team, a unique way to harness the power of waves. Waves are the largest unused renewable resource in the world with the great benefits of being more energy-dense, stable, and predictable than other forms of renewable energy. Marcus' startup Calwave intends to equip coastal communities with clean, reliable and local energy while keeping our planet healthy.
It was clear from speaking with Marcus that co-founding CalWave was the natural progression of what had been a continuous interest in both building things and riding the waves. From early on, Marcus was already building robotic boats and self-propelled surface vessels, despite growing up in Munich. After studying mechanical engineering with a focus on entrepreneurship, Marcus came to UC Berkeley for his Master's thesis where he was introduced to the technology that would lead him to Co-found CalWave.
Energy dependency is a particularly poignant discussion right now with the war in Ukraine, and it was fascinating to talk with Marcus about how his solution has the potential to mitigate the energy dependency of so many coastal communities, particularly island nations. In doing so, we talked about the value chain of renewable energy, how that affects the adoption of renewables, and how CalWave is making waves in the energy market.
In the second part of the show, Marcus shares his tips for fundraising and getting out of your lab. He also gives some recommendations on work life balance and books that help him get there.
Exclusive content: Member's only!
When we reach 1000 subscribers we will plant 1000 trees with our partners. Help us to reach this 1st goal.
Share 1 episode with a friend.