Our mission is to support founders using technology to tackle
the biggest problem of all time.
We make connections and financing easier!
Startup Basecamp launched a membership based community platform for founders, experts and investors around the world who are seeking to contribute to the fight against climate change.
This community has access to resources such as:
Curated lists of climate tech events
Funding resources such as: VC lists, accelerator programs and incubators specific to your stage and area.
Interviews with founders and investors that share insight from years of scaling, growing, and raising capital.
Tech 4 Climate Podcast
A growing slack channel of like-minded climate tech professionals to connect with
Weekly job listings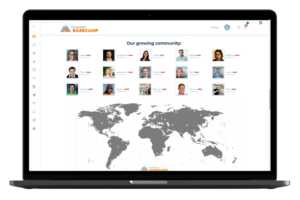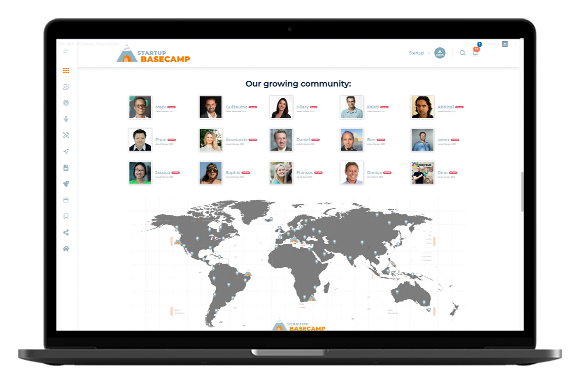 But more than a place where you can learn, exchange and grow, we are building a matchmaking service to facilitate connections between our members, top investors and experts in the field.

And soon, alongside other top investors, we will be launching a small fund to co-invest in the growth and acceleration of our members.
Together we can #impact one billion lives
by fighting climate change.
"We believe that the fight against climate change requires collective movements from founders, experts & investors. 
Together with you, we want to ensure that climate tech founders around the world can have access to the resources, connections and financing they need to scale their solutions with a global #impact".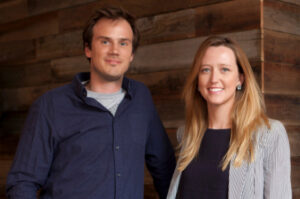 Guillaume & Maria
Startup Basecamp Co-founders
Our team, contributors and advisors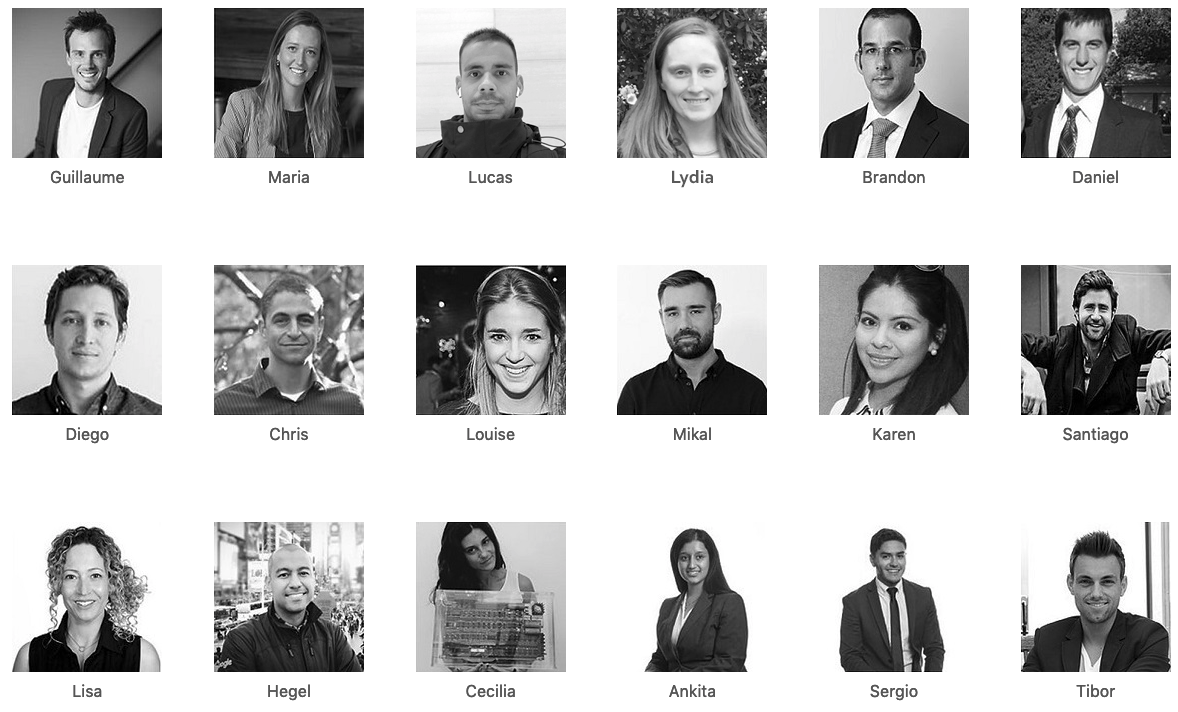 The history of Startup Basecamp:
It's all about supporting founders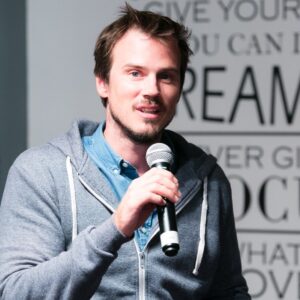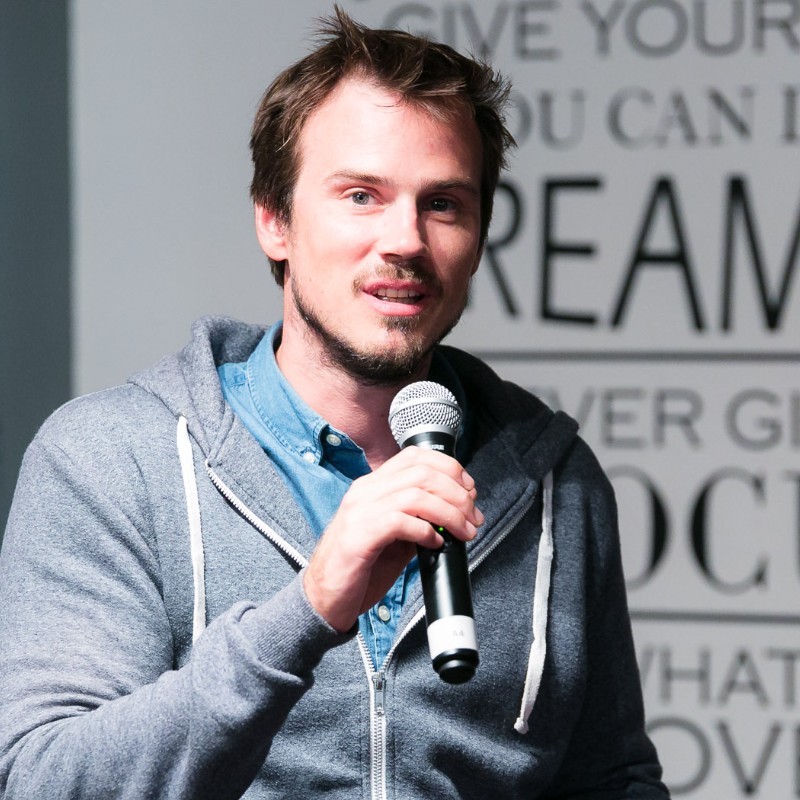 Guillaume de Dorlodot
Co-Founder & CEO
"Landing in Silicon Valley full of hopes and entrepreneurial dreams in 2013, I discovered all the hardships of settling in this new ecosystem and navigating through all its complexities. After months of staying in low-quality hacker houses, airbnbs and hostels, I realized I had spent more time trying to survive than actually get work done. And so I set off to facilitate this challenge for other entrepreneurs like me.
This was the core motivation behind creating Startup Basecamp, which set off to be much more than a place to live and a place to work with like-minded startup professionals, but really the gateway to the Silicon Valley ecosystem."
From building the first startup hotel,
to building global investment connections.
We landed in Silicon Valley with 2 bags.
Facing the initial challenges as international entrepreneurs, we started our first co-living/co-working space for founders out of an apartment in San Francisco. An incredible human adventure that led us to iterate and grow the concepts with several spaces and lofts across the city and internationally (Canada and Brussels).
We opened the first startup hotel in the heart of Silicon Valley.
The hotel's purpose was to give founders a place to grow their companies, their network and their community in the fast-paced, innovative landscape that is associated with the Bay Area and its mindset. 
We hosted and supported more than 3000+ international entrepreneurs & tech professionals from 85 different countries who raised more than $815 million, whilst pursuing their dreams.
Our innovation lab was launched.
More than a place to stay & work, we work hard to help build meaningingful connections and provide content with top investors and founders from the Valley. Startup Basecamp's Innovation Lab was created as the educational arm of our Co-living Hotel and International Startup Community, to bring more value to our members and bridge international tech hubs and Silicon Valley.
As part of the lab, we:
▪ Hosted more than 170+ events including weekly pitch events, panel discussions, workshops with founders, experts & investors around entrepreneurship and innovation, and social networking events. Our climate tech events are currently running online!
▪ Support, mentor & coach startups (early-stage & series A mainly) who land in Silicon Valley with resources, tools, and 1-1 & group coaching.
▪ (Ongoing) Organize week-long innovation programs and expeditions with international startups, accelerators, universities, and companies helping them access Silicon Valley.
▪ (Ongoing) Interview some of the most influential entrepreneurs, such as Guy Kawasaki & Jason Fried, who share valuable insights for our community.
started as an exciting year for us…
March 2020 has been a pivotal month for our company. Within a couple of weeks, we moved from fast-growing trends to a succession of unexpected challenges. Starting with 100% of bookings cancellations followed by, as you know, a complete travel lockdown and a shelter in place for the following 4 months.
But the worst part was feeling powerless in front of the slow destruction of all of the hard work we put in over the last 7 years to help founders land and connect in Silicon Valley.  
Thanks to our successful crowdfunding campaign, which exceeded our goal, we were blessed to experience the power of community. ASKING FOR HELP when you need it most is possible and we thank you for your generous support.
By being forced to put our activities on hold,  we realized that NOTHING WAS FIXED and, to evolve, we needed to CONSTANTLY REINVENT OURSELVES.
An opportunity to refine our purpose.
Concerned by the pressing context of environmental health and the climate crisis, we asked ourselves how can we help create #impact that will "really change" the life of one billion people. How can we leverage the unique innovation mindset & expertise of the Silicon Valley ecosystem to empower people around the world who are using tech to drive innovation? Who are solving the problems of today with #impact & creating the jobs of tomorrow at scale?
When COVID hit, we used it as an opportunity to reassess our priorities which, after having just become a father, meant ensuring that our kids grew up on a healthy, thriving planet.
After dozens of conversations and research, we found the place where we can have more impact is to support companies that fight climate change.
We want to use our experience to help founders around the world to:
Build, finance & scale technology to solve the climate change problem(s) with a global #impact.
Together we are writing history….
Bringing the Silicon Valley network to founders is no longer restricted to those living in California, and our aim is to make its connections and funding opportunities available to teams globally who are working in the rapidly growing industry of climate technology.
By leveraging our unique experience and mobilizing our network we are working on bringing the spirit, expertise, and resources of Silicon Valley to founders around the world who are tackling a pandemic that will pervade many lifetimes, climate change.
We will plant one tree for every donation.
Make your membership count. Your donation will:

Work with us to support companies fighting climate change with a global #impact.