Vice President on Fifth Wall's Climate Tech Investment Team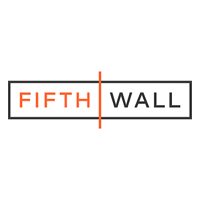 Building a sustainable future: Modernizing and Decarbonizing the Built Environment
Today on the Tech4Climate podcast I meet with Francesca Whitehead, VP at Fifth Wall, specifically working on their Climate Fund. Fifth Wall are the largest asset manager focused on modernizing, future proofing and decarbonizing the built environment and their LPs include 110 of the largest owners, operators and developers of real estate across 15 countries. They currently have 125 portfolio companies across both climate tech and prop tech.
Francesca grew up in Vietnam and Hong Kong before heading to the US to study and has been there until very recently when she was asked to relocate to London to jumpstart Fifth Wall's European Climate tech investing as a fund. Francesca started her career in climate tech immediately after university working in Goldman Investment Banking covering natural resources, before joining the KKR Global Impact Fund's inaugural team. She then went on to join G2 VP fund focused on applying emerging tech to improving inefficiencies and sustainability in traditional industries across a variety of sectors before joining Fifth Wall at the end of last year. 
In this episode Francesca deep dives into the mining industry's impact on climate change and the importance of introducing sustainable practices and solutions. She speaks about the negative impacts of the industry, not only from emissions but also pollution, waste, land degradation and human rights. We discuss existing solutions, from electric vehicles to the electrification of machinery, and also the potential role of corporate ventures in driving innovation and sustainability in the mining industry. 
In the second part of the show, Francesca gives tips for founders who are fundraising and shares the differences she's noticed in founder pitches between Europe and the US. She also shares her routine for maintaining a healthy work-life balance and her love for podcasts.
Exclusive content: Member's only!
When we reach 1000 subscribers we will plant 1000 trees with our partners. Help us to reach this 1st goal.
Share 1 episode with a friend.