Co-founder & President at Ample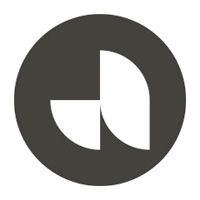 Solving EV adoption's ample challenges
During this new episode of our Founder Series, we sat down with John de Souza, Co-Founder and President of Ample. Ample is solving the problem of delivering energy to electric vehicles with a solution that provides autonomous battery swapping for electric vehicles and makes driving EVs as simple and cheap as gazoline cars.
John's international background provided a fascinating perspective to our discussion on electric vehicles and entrepreneurship, which he gained during his formative years spent in Ethiopia and Dubai where he learned that founding a company is much more common than we think and we shouldnt be afraid of the risk. John then established himself in the US and had a long career in tech and health. He was later looking to buy an electric car when he realized that EVs were still not easy to charge quickly and drive long distances, so he set out to found Ample.
In this episode, John gives a captivating look at the electric vehicle industry beginning with an examination of what major markets have done to increase the adoption of EVs. He then dives into the main challenges EVs face and why current subsidies are misguided. From there he moves into the infrastructure difficulties EVs face, how more charging stations are not just the answer due to a multitude of considerations and why Ample's simple solution is a needed alternative for technology we hope to build, but do not yet have.
During the second part of the discussion, John gives some as-of-yet-unheard tips on the Tech4Climate podcast about how to make sure you get the most out of your fundraising.

Exclusive content: Member's only!
When we reach 1000 subscribers we will plant 1000 trees with our partners. Help us to reach this 1st goal.
Share 1 episode with a friend.