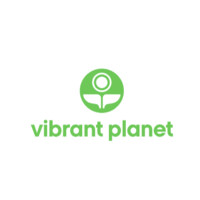 Regenerating our planet to keep it vibrant
Vibrant Planet is a tech platform that is accelerating fire-prone forest resilience worldwide. Currently, there is a little more than half of the land worldwide that needs fire in some way to cycle nutrients, cycle carbon, and to regenerate. Brilliant Planet has created an online platform for landscape restoration that helps land managers plan in more fire-prone ecosystems.
Allison grew up in Colorado, with issues of forest fires and pine beetles in her backyard. After a successful career in tech in Silicon Valley she started gravitating more toward climate issues and it wasn't until after the Paradise Fire that she really dove into how to regenerate the forests in the west that had been mismanaged for so many years. California is losing 6% of its forests per year, and Allison traced this down partially to a data and communication problem. So, she set out to create a platform that facilitated the monitoring and reporting of this rapidly changing ecosystem.
In this episode, Allison starts off by explaining what nature-based solutions are and how she has created a tech product to enable them. She goes on to explain the natural challenges nature-based solutions face, along with those faced by analytics-as-a-service products. In doing so, she sets out how she created her product while ensuring good UX, and the economics of nature-based solutions.
During this second part of the discussion, Allison gives her tips on how to fundraise for nature-based solutions, while maintaining a good work life balance. She also gives her book recommendations based on projects she has worked on.

Exclusive content: Member's only!
When we reach 1000 subscribers we will plant 1000 trees with our partners. Help us to reach this 1st goal.
Share 1 episode with a friend.