CEO & Co-Founder at ClimatePartner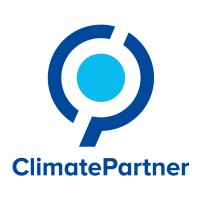 Reduce, Abate & Offset CO2 Emissions
During this new episode of our Founder Series, we sat down with Tristan Foerster, Co-founder and CEO at ClimatePartner. ClimatePartner helps businesses on the long journey of reducing and abating carbon emissions by enabling them to carbon footprint their emissions and offset unabatable emissions through the projects it has developed with its partners across the globe.
Tristan's story was unique and fascinating, and I thoroughly enjoyed learning about his journey toward helping businesses be carbon neutral. Tristan has had a variety of experiences, from early search engines to an ecommerce startup, then to consulting before working for matchmaking software, Tristan joined ClimatePartner 12 years ago and hasn't looked back.
Including scope 3 emissions, retail accounts for 25% of global GHG emissions. In this episode, Tristan dissects how he helps retailers account for their carbon emissions, and why double accounting is actually necessary for improving accountability. He then dives into the intricacies of retail and why emissions are so hard to offset, why that meant that ClimatePartner had to exist, how he developed the company, and how it works.

During the second part of the show, Tristan gives his tips on how to make it, even if your company functions as an involuntary non-profit for several years. He then gives us a glimpse on ways he has found to reach a good work life balance and what sources of information he uses to stay abreast of the climate landscape.
Exclusive content: Member's only!
When we reach 1000 subscribers we will plant 1000 trees with our partners. Help us to reach this 1st goal.
Share 1 episode with a friend.