Early Stage Investor at Redpoint Ventures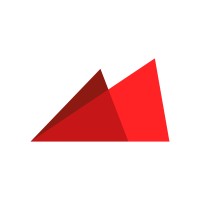 How do we bring this to the masses?
Today we speak with Meera Clarke from Redpoint Ventures. Redpoint has been around since the late 90s and has partnered with the likes of Stripe, Twilio and Snowflake to name a few. Their scope is broad however Meera joined a year ago to focus on building out Redpoint's footprint within Climate.
Meera hails from North Carolina and she explains how a lesson from her dad when very young sparked an initial curiosity to care for the planet. From working in the House and Senate, to Finance at Morgan Stanley where she was identifying disruptive trends in the markets to VC at Obvious Ventures and now Redpoint, Meera talks about her propensity for action and desire to be where things are happening. 
In this episode Meera deep dives into what companies have really scaled on the consumer side and how to empower and motivate the mass market to live their best lives both personally and professionally whilst keeping the impact of their actions on the planet in mind. She covers the importance of risk mitigation and how they, at Redpoint, assess this when considering investment for both B2B and B2C businesses. And why they're less prescriptive in their approach to measuring impact when considering investment at an early stage. 
In part 2, Meera shares how Redpoint focuses on Team and TAM, and how to demonstrate your build velocity. She gives her advice on building longitudinal relationships with investors and tells us about her secret recipe for success.
Exclusive content: Member's only!
When we reach 1000 subscribers we will plant 1000 trees with our partners. Help us to reach this 1st goal.
Share 1 episode with a friend.