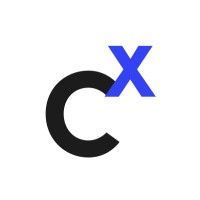 Lowering carbon and carbon removal risk
During this new episode of our Founder Series, we sat down with Paolo Piffaretti
Carbonx is a FinTech climate startup that de-risks and facilitates the procurement of permanent carbon removal credits for companies aiming to reach net zero carbon.
Paolo is originally Swiss, and unlike all his peers at his Swiss business school, he went into entrepreneurship and founded two companies before ultimately ending up as head of Net Zero at Algolia. Yet Paolo returned to his passion for entrepreneurship upon realizing the amount of risk involved in removing residual emissions and decided to found Carbonx. 
In this episode, Paolo explores the voluntary carbon market and why it is fraught with risk. In doing so, he takes us deeper into the sector. I asked him, are voluntary carbon markets fair? Who are the main buyers? What does the regulatory landscape look like? What solution has Carbonx created to address the challenges of this market and how does it work?
During the second part of the discussion, Paolo talks about how to tackle FOMO as a founder and what content you should consume to counter that.
Exclusive content: Member's only!
When we reach 1000 subscribers we will plant 1000 trees with our partners. Help us to reach this 1st goal.
Share 1 episode with a friend.